The Connectivity Standards Alliance (CSA), an industry group spearheaded by Amazon, Apple, Comcast, Google and SmartThings and focused on the Internet of Things (IoT), has debuted Matter, an interoperable, secure connectivity standard for the future smart home. Formerly known as the Zigbee Alliance, CSA came together with those key Big Tech companies in 2019 to develop and promote an open IoT standard. Matter is a royalty-free unified IP-based connectivity protocol built specifically for IoT systems that enable communication among smart devices.
The CSA press release explains that the Alliance board now has 180 member organizations and 1,700+ member individuals "participating in bringing the Matter specification, reference implementations, testing tools and certification programs to life." CSA president and chief executive Tobin Richardson noted that, "Matter [is] a foundational element in delivering a truly connected world."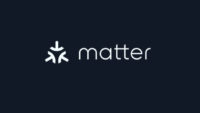 The Alliance points out that "the first specification release of the Matter protocol will run on existing networking technologies such as Ethernet (802.3), Wi-Fi (802.11), and Thread (802.15.4) and for ease of commissioning, Bluetooth Low Energy."
Matter isn't just a specification but also "offers an open-source reference implementation in parallel," which means developers will have "faster time to market, reduced reliance on single-vendor stacks, improved quality since they can access multiple use cases to test against, and increased security with full transparency into the community's ability to identify and commit patches."
With Matter's interoperability, devices from different manufacturers will work together seamlessly in a smart home. CSA adds that developers will "get lower development and operational cost via a single SKU and more time for innovation … [and] retailers get reduced complexity in-store to create a more simplified purchasing experience, leading to fewer returns for compatibility issues."
Products and devices with Matter will feature a logo that "will serve as a seal of approval." CNET reports that, "the logo looks like a trio of round-tipped arrows pointing toward a common center." Richardson predicted the logo will become as ubiquitous as the Wi-Fi logo currently is.
CNET also notes that, "Matter is a new name for a smart-home alliance previously called CHIP," (Connected Home over IP). Its initial goal was to "unify the network domain" so that devices would work with voice assistants from Amazon, Apple and Google. Google Nest senior product manager Kevin Ho stated that Google will "detail Matter developments at its Google I/O conference that starts May 18."
The Alliance began developing the technology as an open-source project on GitHub, relying on the "low-speed but energy-efficient Zigbee network technology that's used in some smart-home devices such as smart lightbulbs and alarm sensors," but was renamed "to reflect its mission beyond Zigbee."
Topics:
Amazon
,
Apple
,
BLE
,
Bluetooth Low Energy
,
Comcast
,
Connected Home Over IP
,
Connectivity Standards Alliance
,
CSA
,
Ethernet
,
GitHub
,
Google
,
Google I/O
,
Google Nest
,
Internet of Things
,
Interoperability
,
IoT
,
Kevin Ho
,
Matter
,
Smart Home
,
SmartThings
,
Standard
,
Thread
,
Tobin Richardson
,
Wi-Fi
,
Zigbee Alliance