The U.S. Defense Department removed Xiaomi from a blacklist preventing U.S. investment in the Chinese tech company, an action taken during the Trump administration that alleged the company had ties with the Chinese military. Two months ago, in a Washington D.C. court, a judge criticized the rationale behind the blacklisting and ordered a temporary halt against its enforcement. Xiaomi shares rose 6.1 percent in Hong Kong following the news. TikTok and WeChat also found redress against Trump-era actions against them.
The Wall Street Journal reports that, in an emailed statement, the National Security Council wrote that, "the Biden administration is deeply concerned about potential U.S. investments in companies linked to the Chinese military and is fully committed to keeping up pressure on such companies." The Defense Department and Xiaomi, known for its smartphones and smart devices, still require "final negotiations" before the court order is implemented.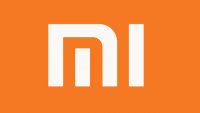 The Trump era order that targeted Xiaomi also listed numerous companies across areas such as telecommunications and semiconductors, but only Xiaomi challenged the order in federal court. In doing so, the Pentagon was forced to reveal the reason for the blacklisting: Xiaomi's founder and chief executive Lei Jun was honored with an award for "his service to the Chinese state in 2019, as well as its ambitious investment plans to develop advanced technologies such as 5G and artificial intelligence."
In March, Judge Rudolph Contreras ordered the temporary halt, ruling the Pentagon had insufficient evidence for its charge. Last week, Contreras "ordered a similar halt to the Defense Department's enforcement of its blacklisting of Luokung Technology Corp., a Chinese mapping and big-data company, after that company filed a lawsuit challenging its designation."
Two other federal judges last year issued temporary halts for a ban on U.S. downloads of TikTok and "U.S. officials also shelved efforts to force TikTok's Chinese owner ByteDance to sell off its American business to U.S. buyers after legal challenges by ByteDance." In California, another federal judge "blocked a Trump executive order restricting Americans' use of the popular Chinese social-media app WeChat."
NBC News reports that China's Ministry of Commerce spokesperson Gao Feng responded to the removal of Xiaomi from the U.S. blacklist by saying that, "China has always believed that removing sanctions and restrictions and stopping suppression of Chinese companies will benefit China, the United States, and the world." After gaining 6 percent on news of removal from the blacklist, Xiaomi stocks fell almost 2.9 percent.
NBC notes that other companies placed on a blacklist during the Trump administration included drone manufacturer DJI and Huawei, which makes telecommunications equipment, both of which deny they send data to China, "although China hawks say that such companies may be obliged to assist espionage efforts as stipulated in China's national intelligence law."
Topics:
5G
,
Artificial Intelligence
,
Blacklist
,
ByteDance
,
China
,
Defense Department
,
Department of Defense
,
DJI
,
Donald Trump
,
Gao Feng
,
Huawei
,
Joe Biden
,
Lei Jun
,
Luokung Technology Corp.
,
Mobile
,
National Security Council
,
NSC
,
Pentagon
,
Rudolph Contreras
,
Smartphone
,
Social Media
,
TikTok
,
Washington DC
,
WeChat
,
Xiaomi