Hulu has ordered a nine-hour miniseries adaptation of Stephen King's novel "11/22/63" with J.J. Abrams as executive producer. No formal release date has been announced and Hulu has yet to decide whether only Hulu Plus subscribers will get access to the series. This gamble on a miniseries about JFK's assassination may make Hulu a serious competitor in subscription video on demand. Netflix and Amazon currently have a head start in critically acclaimed original programming.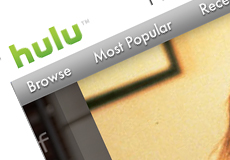 The new Hulu show has the possibility to generate the same kind of buzz as Netflix's "House of Cards" because it has two storytelling heavyweights as executive producers. J.J. Abrams is a writer, producer, and director, known for his work on "Mission: Impossible," "Star Trek," and the upcoming "Star Wars: Episode VII." Stephen King, the best-selling author of the "11/22/63" novel and other thrillers, will also serve as an executive producer.
Hulu's previous ventures into original programming have been lackluster. Even though their first scripted show came out a year before "House of Cards," Hulu's scripted comedy "Battleground" did not gain a strong following.
"There's been a steady stream of additional scripted material on Hulu since then all the way up through its first studio project, paranormal comedy series 'Deadbeat,' but nothing that has moved the needle the way Netflix has done more than once," reports Variety.
Hulu is finally giving its scripted series the kind of investment it needs to generate buzz and possible critical acclaim. The announcement of "11/22/63" comes right before the release of Amazon's scripted drama, "Transparent," which is generating strong reviews and may be Amazon's big break on the original programming front.