In a bipartisan vote, the House passed two bills this week designed to boost U.S. research and development programs. The bills are the House's response to the Senate's passage of the Endless Frontier Act that puts significant federal funds into emerging technologies with the aim of competing with China. Instead, the bills passed by the House double the amount of money over the next five years for research at the National Science Foundation (NSF) and provides a 7 percent increase for the Energy Department's Office of Science.
The New York Times reports that, "the contrast reflected concerns among House lawmakers that the Senate bill placed an outsize and overly prescriptive focus on developing nascent technologies and on replicating Beijing's aggressive moves to gain industrial dominance." The House takes aim at putting "more resources into its own proven research and development abilities."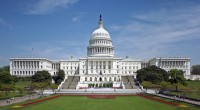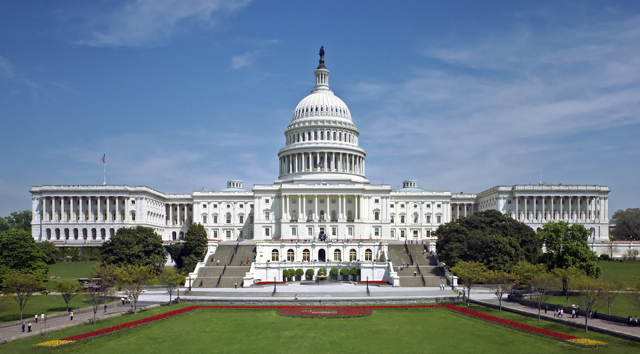 "Instead of trying to copy the efforts of our emerging competitors, we should be doubling down on the proven innovation engines we have at the National Science Foundation and the Department of Energy," said representative Eddie Bernice Johnson (D-Texas), who is chair of the Science Committee.
The House bills passed overwhelmingly, with 345-67 and 351-68 votes. Now, the work is to "reconcile the Senate-passed legislation" with the House bills. At the Information Technology and Innovation Foundation (ITIF), founder and president Robert Atkinson said, "one of the core disagreements or tensions between the House and the Senate version is that the Senate version is really focused on China."
Unlike the House bills, the Senate legislation puts in place "$52 billion in emergency subsidies for semiconductor makers and a slew of trade provisions." The Senate bill also establishes regional tech hubs whereas "one of the House bills would establish a designated directorate for 'science and engineering solutions' in the National Science Foundation."
At the Washington DC-based Center for Strategic and International Studies (CSIS) think tank, Scholl chair in international business William Reinsch said that the House bills take "a broader definition of how to get our innovation capabilities up and running."
The Hill reports that the House's first bill, the National Science Foundation for the Future Act, and the second, the Department of Energy Science for the Future Act, "would direct the agencies to boost science, technology, engineering and mathematics (STEM) education and professional development to help with recruitment in those fields."
Republicans also added a provision "to ban grant applicants from participating in talent programs associated with foreign governments of concern such as the Thousand Talents program, which is tied to the Chinese government."
"It is critical that we strike the correct balance between keeping our research enterprise open but also from protecting it from adversaries who seek to take advantage of our open system," said representative Michael Waltz (R-Florida). The House Foreign Affairs Committee is also expected to propose "separate legislation."