As Amazon and Hachette continue to battle over the prices of e-books, Hachette's authors have decided to appeal directly to Amazon's board. Authors United is warning the board of the reputation that the retailer will develop if it blocks the sale of books, a tactic that may prove helpful considering the significance Amazon places on its reputation. Authors United members have until Wednesday to sign the letter, which will be sent to Amazon's 10 board members.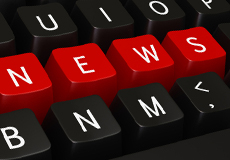 Douglas Preston, a Hachette-published thriller writer, had the idea for the letter. Authors United's 1,100 members include Stephen King, John Grisham and Robert A. Caro.
"Amazon wants to pay Hachette less for e-books, saying it will pass the savings on to consumers," reports The New York Times.
"Hachette's position, as it said in a public statement, is that 80 percent of its e-books are already at the price Amazon wants — $9.99 — and that 'Amazon is seeking a lot more profit and even more market share' at the expense of authors, other bookstores and publishers."
Amazon and Hachette will continue to negotiate, and a resolution may come in the future.
In the meantime, Hachette will use its authors as leverage. "Efforts to impede or block the sale of books have a long and ugly history," reads a letter posted to the Authors United webpage. "Do you, personally, want to be associated with this?"