The Tribune Company-owned digital music data service Gracenote is making headway on an Internet radio program that would let other companies and brands use its technology for their own music apps. The technology behind Gracenote — Rhythm — could be used for radio services by consumer brands and car companies, especially those in other countries where Pandora is not available. Tribune acquired Gracenote last month for $170 million.
According to The New York Times, Gracenote is used by Apple, Amazon and Spotify, among others, to organize and identify digital music tracks. It has data for about 180 million songs and is working with Next Big Sound, another music data company, to perfect how it makes music recommendations to listeners.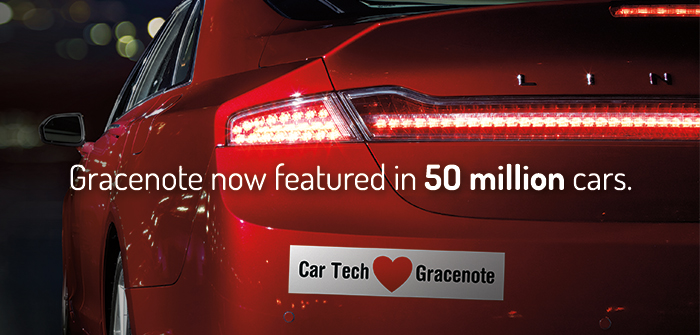 "Next Big Sound has become one of the leading providers of social-media data for the music industry, parsing billions of streams, tweets and searches to tell a picture of how fans are interacting with music they like," the article says. The company's analysis of online music in 2013 found that "0.2 percent of all musicians account for 53 percent of Facebook page likes among artists and 65 percent of the Twitter followers."
Gracenote President Stephen White says algorithms have been essential in building its service, but that the company's system uses both machine power and manpower to function.
"The value of computerized recommendation programs — as opposed to expert programming by humans — has become a debated topic in the music industry," NYT says. "While computer algorithms are used by virtually every digital service in one way or another, some, like the new Beats Music subscription service, have heralded the human touch behind their computer process."
"This is all about understanding what consumers are doing," White told NYT. He says Next Big Sound will help pull together various signals to understand what music is trending and identify listening and chattering habits.
Topics:
Algorithm
,
Amazon
,
App
,
Apple
,
Artist
,
Auto
,
Beats
,
Brand
,
Car
,
Data
,
Followers
,
Gracenote
,
Industry
,
Interaction
,
Internet
,
Music
,
Musician
,
New York Times
,
Next Big Sound
,
Online
,
Pandora
,
Programming
,
Radio
,
Rhythm
,
Share
,
Sharing
,
Social
,
Social Media
,
Song
,
Spotify
,
Stream
,
Streaming
,
Subscription
,
Trending
,
Tribune
,
Tweet
,
Vehicle
,
Web
,
White