Democrats and Republicans have come together to examine big tech companies. Last Friday, a bipartisan group of attorneys general in eight states and the District of Columbia began an antitrust probe of Facebook, and, on Monday, another such group announced its intention to investigate Google. Sources said attorney general Ken Paxton (R-Texas) is leading the Google investigation. The Federal Trade Commission, Justice Department, and House and Senate committees are also scrutinizing the tech companies.
The New York Times reports, "President Trump and political conservatives complain that the social media giants discriminate against them … [while] liberals say online platforms are barely policed conduits for right-wing conspiracy theories and racism."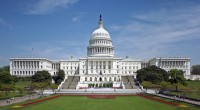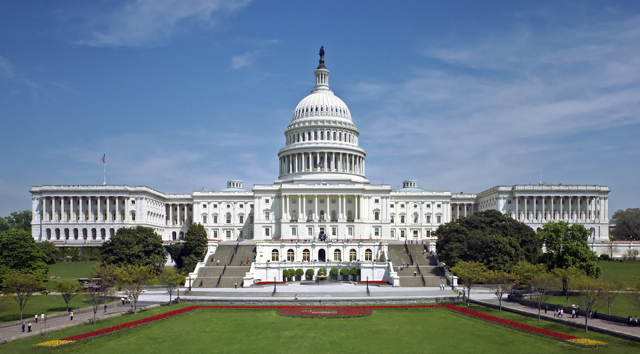 "The dominance of these giant technology companies warrants a closer look," said Representative David Cicilline (D-Rhode Island), who leads the House antitrust subcommittee that is investigating the big tech corporations. "I'm glad that members of both parties understand that."
Senator Josh Hawley (R-Missouri) agreed. "I'm heartened to see a new group of attorneys general with the courage to stand up to these powerful companies and fight for citizens," he said.
New York University School of Law antitrust expert Harry First, however, warned that "it remains to be seen if we're seeing the beginning of the hard work of serious enforcement or this is mainly political theater." In addition to New York and the District of Columbia, attorneys general from Colorado, Florida, Iowa, Nebraska, North Carolina, Ohio and Tennessee are investigating Facebook.
Elsewhere, NYT describes the "case against Big Tech" and those companies' responses. To the charge that it favors its own products, Amazon "has told Congress that it uses aggregated data like overall sales, not information 'related specifically to individual sellers,' and that private-label products make up about 1 percent of total sales."
Apple defended the power of the App Store by saying it has the right to "curate" the Store to ensure high quality and excise fraud. The company also said it "faces fierce competition … and that it isn't a monopoly because it doesn't have a majority share in most markets."
To the Federal Trade Commission's investigation into Facebook's domination of social media via a "program of serial defensive acquisitions," that company also claimed it faces "stiff competition both at home and abroad … [and] that the barriers to starting a would-be challenger to its business are lower than ever."
Google answered criticism that it "has crowded its search results with its own products and services" by arguing that it too "faces ample competition and that its search engine is designed to give users the most relevant results, not favor itself."
Related:
The Government vs. Big Tech: Arguments Each Side Could Make, The Wall Street Journal, 9/9/19