Cloud computing is booming, and Google is losing ground to Amazon and Microsoft. As the business of renting computer servers to outside businesses grows more lucrative, Google has decided to promote its artificial intelligence software to enterprise customers. Now, potential customers of Google's cloud offering can also take advantage two software programs — converting text to speech and extracting meaning from text — that, up until now, have only been used internally. Rivals Amazon and Microsoft offer competing AI products.
The Wall Street Journal notes that last year Google spent $10 billion for cloud service infrastructure, building new data centers. The Alphabet company also hired Silicon Valley executive Diane Greene to head up the business. Forrester Research estimates that Amazon will reap $10.8 billion in cloud revenues this year, Microsoft $10.1 billion, and Google $3.9 billion.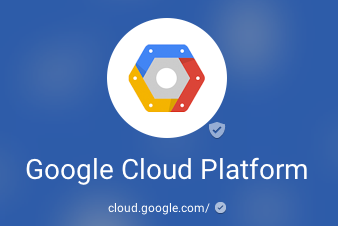 The two AI programs that Google will make available to its cloud customers would enable them to "analyze customer reviews or social-media posts and to automatically transcribe customer-service calls for large-scale analysis." Programs that read images and translate text will also give customers "the ability to flag pornography and detect emotions from facial expressions."
According to Google, one customer used these programs to "analyze more than two billion minutes of customer-service calls to understand when customers end calls satisfied and when they don't."
"That's been an intractable, unsolvable problem," said Google executive Rob Craft.
But Forrester Research principal analyst John Rymer notes that Google is "not alone … and [Amazon] and Microsoft are far ahead." Beginning last year, Microsoft offers facial recognition and other machine-learning programs with its cloud business, says Microsoft executive Joseph Sirosh, who adds that the program was used to help Tacoma, Washington's public school system predict student dropouts and Dartmouth-Hitchcock Medical Center predict illnesses for some patients.
Companies monetize the programs by "charging a fraction of a cent for every request" of the specific software program. "One or two customers using it trillions of times turns it into a lovely revenue stream," said Google's Craft.
Related:
Google Sprints Ahead in AI Building Blocks, Leaving Rivals Wary, Bloomberg, 7/21/16