Google is now offering Web publishers free access to Matched content, a product for publishers to promote their content to site visitors through means of recommendations found on Web pages. The tool consolidates relevant content from a publisher's site and displays it at the bottom of Web pages where it appears as a headline embedded with a direct link. Google claims the new product could help publishers generate more page views and make it easier for visitors to discover new content.
With "Matched content," Google is entering a space that has its fair share of competition from established companies such as Outbrain, Taboola and even Yahoo, which recently launched Yahoo Recommends. Similar to these offerings, Google says its product could help companies generate additional revenue by allowing site visitors to not only easily access content they are looking for, but also discover new content.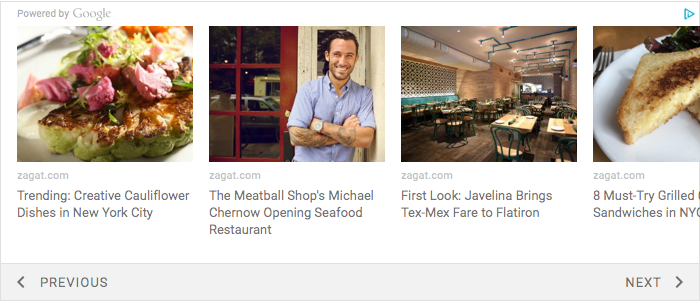 Google's internal content recommendation product however, operates on a much smaller scale than that of these competitors. For one, "Google isn't planning on offering publishers the opportunity to pay to have their content distributed on other sites across the Web," The Wall Street Journal reports.
Regardless, some say Google's entry into the market is not to be taken lightly. "It's easy to imagine over time that Google could gather data from Matched content, see how the product is being employed, and turn it into a money-making business," explains WSJ.