Google is now offering users more cloud storage to upload their personal music files through Google Play Music at no cost. Earlier this week, Google upped the cloud capacity of music storage to 50,000 songs, far exceeding the 20,000 song limitation previously in effect. The company's upgraded cloud capacity for music storage dramatically surpasses that of its competitors, including Apple, Amazon and Xbox Music. Additionally, other cloud offerings for music storage generally come at a premium cost.
According to The Verge, "Apple allows users to upload [music] with iTunes Match (25,000), which itself is a premium service priced at $24.99 annually." The annual cost also allows users of Apple's iTunes Radio to avoid ads.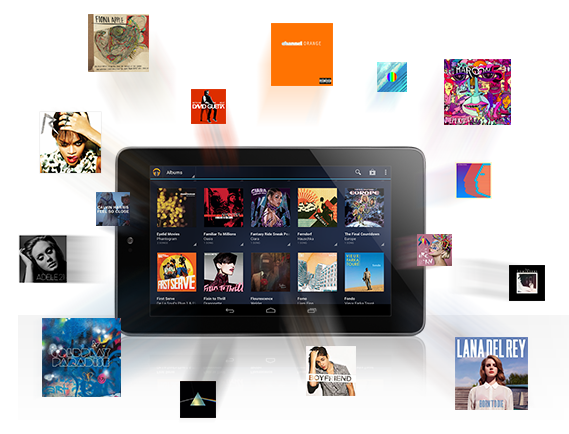 Another Google competitor, Amazon Music, only allows users to store 250 songs for free. Amazon's cloud storage capacity allows for as many as 250,000 songs, but like Apple, users have to pay for the extra space.
Users can upload their music to the Google Play Music cloud by matching their library against Google's; however, they cannot upload manually. As a result, the music cover art is occasionally distorted and tracks can experience mismatches, corrected by hitting "Fix incorrect match," notes The Verge.
Despite these minor inconveniences, Google's free music locker is worth exploring. Google's music storage is available to both existing and new users of Google Play Music, which can be accessed on almost anything including iPhones, iPads, Android devices and Web browsers that support Adobe Flash, explains Forbes.
Topics:
Adobe Flash
,
Advertising
,
Amazon
,
Amazon Music
,
Android
,
Apple
,
Cloud
,
Cloud Storage
,
Cover Art
,
Google
,
Google Play Music
,
iPad
,
iPhone
,
iTunes
,
iTunes Match
,
iTunes Radio
,
Library
,
Microsoft
,
Music
,
Music Locker
,
Music Service
,
Songs
,
Streaming
,
Subscription
,
Xbox Music