Google inked licensing deals with 600+ news outlets worldwide and continues to negotiate with more publishers. In the U.S., it plans to spend $1 billion to bring publishers onboard for its News Showcase, an effort that will be ongoing until 2023 to invest in news. But Google also made it clear it won't hold publishers accountable for positive business results. Google is also contributing €25 million ($29 million) to the European Union's European Media and Information Fund to tackle misinformation and fake news.
Reuters reports that Google vice president Brad Bender, who oversees News Showcase, said the payment is intended to "make it easier for publishers to be able to participate in the program … but ultimately it's in service of creating this more sustainable future for news." He added that, "it's not up to us to tell a news publisher how to run their business," and said that Google "would support the program beyond the initial $1 billion."
The only requirement publishers face is to "provide a specified amount of content per day," with stories dubbed "panels."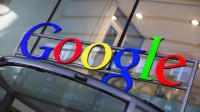 In February Google revealed it had signed 500+ publishers, including those in Australia, Argentina, Brazil, Germany, Italy and the UK. The publishers' content is featured in Google's News and Discover apps, and users can "follow" specific publishers. The Financial Times, The Canberra Times and other publishers collectively produce 7,000 panels per day and have 200,000 followers.
Google added that in the News Showcase panels, users who follow specific publishers "now represent a double-digit percentage of all follows." As an example of what publishers can reap, Reuters reported that, "fees for individual publishers in France range from as large as $1.3 million for newspaper Le Monde to $13,741 for local publisher La Voix de la Haute Marne."
Google, which did not consult with unions or other groups representing journalists, said "it has no plans to generate revenue from News Showcase."
Forbes reports that Google said its funding of €25 million to the EU's European Media and Information Fund is a five-year commitment and "will support the work of the European University Institute, the Calouste Gulbenkian Foundation and the European Digital Media Observatory." Google will not, however, be involved in decision-making regarding use of the funds.
The Calouste Gulbenkian Foundation and the European University Institute launched the European Media and Information Fund last week to "provide grants to researchers, fact-checkers, not-for-profits, and other public interest-oriented organizations working on disinformation research and strengthening media literacy and fact-checking."
The European Digital Media Observatory, made up of academics and fact-checkers, will "evaluate and select the projects." In January, Google "promised to devote up to $3 million to back fact-checking initiatives to counter vaccine misinformation" and also "rolled out vaccine information panels in its search results as an attempt to counter anti-vaccine misinformation."
Topics:
Brad Bender
,
Calouste Gulbenkian Foundation
,
EDMO
,
European Media and Information Fund
,
European Union
,
European University Institute
,
Fake News
,
Google
,
Google Discover
,
Google News
,
Google News Showcase
,
Journalism
,
Le Monde
,
Licensing
,
Misinformation
,
News
,
Publisher
,
The Canberra Times
,
The Financial Times