ChatGPT "occupational exposure" is a new area of study for jobs vulnerable to replacement by AI chatbots with strong language skills. A Princeton University survey suggests telemarketers, history teachers and sociologists are among those at risk, while physical laborers needn't worry right now. A second study, by MIT graduate students, says language-dependent jobs are not destined for replacement, but are in for an AI assist. Asked to complete office tasks like writing press releases, emails and short reports, those using ChatGPT were 37 percent faster, and produced superior results.
Among the 444 MIT study participants, the half that used ChatGPT finished in about 17 minutes compared to an average of 27 minutes for the half that didn't. Wired writes that "participants who used ChatGPT also reported higher satisfaction with their work."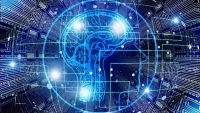 MIT used a panel of experts to judge the quality of the finished work, though Wired notes there is no indication if the experts vetted for errors of the type to which chatbots — including OpenAI's ChatGPT and Google's Bard — have proven to be prone. The studies have yet to be peer reviewed.
"It's notoriously difficult to predict how new technology will impact work," Wired reports, pointing out a newly adopted policy "that says we won't publish AI-generated text except where it's part of a story." Wired also observes that ChatGPT "was trained on data taken from the web some time ago", meaning "newsletter writers may not see a big boost to their productivity just yet."
A new generative AI competitor, Neeva, says ChatGPT's training model stops at 2021, meaning it cannot retrieve real-time data for occurrence after that point in time.
Nevertheless, the studies point at things to come. HR consultancy Josh Bersin Company called the MIT results "pretty spectacular" in terms of advocating for AI-assisted white-collar work.
Bersin's blog post says the MIT team found ChatGPT "somewhat reduces brainstorming, greatly reduces rough draft creation, but is then more actively used during the final editing process. In other words, this is a system that greatly speeds up the 'first draft' and 'initial findings; part of the work, then to be used slightly more intensely for final draft."
Respondents said they were "willing to pay a monthly fee of .5 percent of their salary" to access ChatGPT, which equates to nearly $500 per month for a $100,000 a year worker, Bersin writes.
Futurism covers the Princeton results with studies by New York University and the University of Pennsylvania in a new paper titled "How Will Language Modelers like ChatGPT Affect Occupations and Industries?"
Related:
AI Doesn't Have to Be This Way, IEEE Spectrum, 3/14/23