Leaders at the G7 Summit in Hiroshima, Japan, are calling for discussions that could lead to global standards and regulations for generative AI, with the aim of responsible use of the technology. The chief executives of the world's largest economies — which in addition to the host nation include Canada, France, Germany, Italy, the UK, the U.S. (and additionally the EU) — expressed the goal of forming a G7 working group to establish by the end of the year a "Hiroshima AI process" for discussion about uniform policies for dealing with AI technologies including chatbots and image generators.
In a joint statement on Saturday, G7 leaders "acknowledged that despite the rapid growth of AI and immersive technologies such as metaverses, international rules governing their use and compliance have 'not necessarily kept pace,'" writes The Washington Post.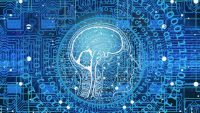 The increasing prevalence of AI for things such as chat, generation of creative works and even self-driving cars is forcing international policymakers and business leaders to deal with supporting innovation while also establishing guardrails to prevent potential harm that may result from disinformation, privacy attacks, civil rights violations and unscrupulous data use.
The concerns about AI emerged among pressing world issues such as keeping peace in the Taiwan Strait, global inflation, clean energy economies and support for developing nations. Conversations about "protecting critical and emerging technologies" by thwarting "certain dual use technologies from falling into the hands of strategic rivals," was another topic of discussion, according to a White House statement.
OpenAI's popular ChatGPT has prompted concern about generative AI's ability to create humanlike responses while training itself to improve accuracy.
"As democracies around the world face deepening polarization and misinformation, some experts warn that generative AI may exacerbate political division through machine-generated content and make it difficult for people to judge which information is trustworthy or factual," The Washington Post reports, noting the G7 leaders "called for technical standards to develop 'trustworthy' AI, while acknowledging that definition "may vary across G7 members."
The Hiroshima dialogue occurs at a time when the nations are concurrently attempting to chart their own course on AI issues. The European Commission has advanced the EU AI Act.
Although the Biden Administration has issued a consumer-oriented Blueprint for an AI Bill of Rights, there is currently no substantive AI legislation pending in the U.S. Congress. "The absence of a more comprehensive approach means that the U.S. is unable to present a model for how to move forward globally with AI governance, and instead is often left responding to other countries' approaches to AI regulation, the EU AI Act being the case in point," writes The Brookings Institute.
"Customer experience is among the most popular use cases" for AI tech, writes CMSWire, noting that U.S. regulatory agencies, including the Federal Trade Commission, have issued warnings about "going astray and using manipulative marketing and customer experience tactics."
Related:
OpenAI Leaders Propose International Regulatory Body for AI, TechCrunch, 5/22/23
The Debate Over Whether AI Will Destroy Us Is Dividing Silicon Valley, The Washington Post, 5/20/23
Topics:
AI Act
,
Artificial Intelligence
,
Canada
,
Chatbot
,
ChatGPT
,
Ethical AI
,
European Union
,
France
,
FTC
,
G7 Summit
,
Generative AI
,
Germany
,
Hiroshima
,
Inflation
,
Italy
,
Japan
,
Joe Biden
,
Metaverse
,
Misinformation
,
OpenAI
,
Regulation
,
Security
,
Standard
,
Taiwan
,
United Kingdom
,
United States
,
White House