Following a decade-long boom, funding for startups is in decline, according to PitchBook, which says investments in fledgling U.S. tech firms has dropped by 23 percent in Q2 to $62.3 billion, the biggest fall since 2019. In another dire indicator, startup sales and IPOs have fallen to $49 billion the first six months of 2022, plunging 88 percent compared to the same period in 2021. The slump comes amidst an overall stock market downturn that has seen the technology sector take a particularly brutal hit that appears to have affected private startup valuations.
"The declines are a rarity in the startup ecosystem," writes The New York Times, citing 10 years of exceptional growth fueled by a strong economy, "and people using more and more technology, from smartphones to apps to artificial intelligence." That climate produced globally renowned brands such as Airbnb, Uber and Tesla. In the past decade, "quarterly funding to high growth startups fell just seven times."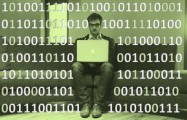 The pullback after the long bull market is being interpreted by some as a natural course correction following overheated dealmaking and a reaction to macroeconomic uncertainty. "What we're doing right now is calming things down and cutting out some of the noise," said Forerunner Ventures investor Kirsten Green.
However, "the startup industry still has plenty of money behind it, and no collapse is imminent," NYT reports. Investors are still closing deals, with 4,457 transactions funded in Q2, a volume increase of 4 percent year-over-year, according to PitchBook.
Top venture capital firms including Sequoia Capital and Andreessen Horowitz continue to raise substantial new funds — collecting $122 billion in commitments so far this year — which can be used to fuel young companies.
"While North American investment levels remain high by historical standards, they're down sharply from their peak late last year," explains Crunchbase, concluding the decline "is getting more pronounced" as startup financing falls "across all stages in the second quarter of 2022, with the drop most extreme at the latest stages."
"The huge piles of capital that venture capital firms have accumulated to back new startups has given many in the industry confidence that it will avoid a major collapse," says NYT. Although a perfect storm of rising interest rates, inflation, a tanking stock market and global political unrest could point toward a broader economic correction that could spell trouble.
Related:
For Tech Startups, the Party Is Over, The Wall Street Journal, 5/16/22
Meta, Coinbase, Tesla: All of the Tech Companies Hitting the Brakes on Hiring, Yahoo, 7/1/22
EU Set to Ease IPO Rules to Lure $47 Billion Deep Tech Funding, Bloomberg, 7/4/22
5 Red Flags Tech Investors Look for Before Buying Stake in a Startup, Entrepreneur, 7/7/22
Startup Funding in India Plummeted by 33% to $6.9 Billion in Q2, The Economic Times, 7/7/22
Startup Funding Cooldown: Stats for Seattle and Pacific NW, GeekWire, 7/1/22
Fintech Startups Tighten Belts, Bracing for Extended Bear Market, InvestmentNews, 6/16/22
Africa's Next Big Thing Will Be Its Tech Startups, Says Prolific Investor, CNN, 7/8/22
Topics:
Africa
,
Airbnb
,
Andreessen Horowitz
,
Artificial Intelligence
,
Coinbase
,
European Union
,
Financing
,
Fintech
,
Forerunner Ventures
,
India
,
Inflation
,
Investments
,
IPO
,
Kirsten Green
,
Meta Platforms
,
PitchBook
,
Sequoia Capital
,
Smartphone
,
Startup
,
Stock Market
,
Tech Stock
,
Tesla
,
Uber
,
Venture Capital