Web series have long struggled to move beyond one season, as successful Web producers either move on to higher profile jobs or run out of money and cannot afford to produce additional seasons. But this year there are four notable Web series that will make the leap to a second season, headlined by the wildly successful "Comedians in Cars Getting Coffee," a comedy series featuring Jerry Seinfeld.
"Comedians in Cars Getting Coffee": After bringing 10 million unique visitors to Crackle during its inaugural 10 episode season, Seinfeld and friends (the first season featured Larry David, Carl Reiner and Mel Brooks) plan to make 24 more episodes. While the first season did not have advertisements, Seinfeld told The New York Times that the the show will "have to figure out some sort of revenue stream."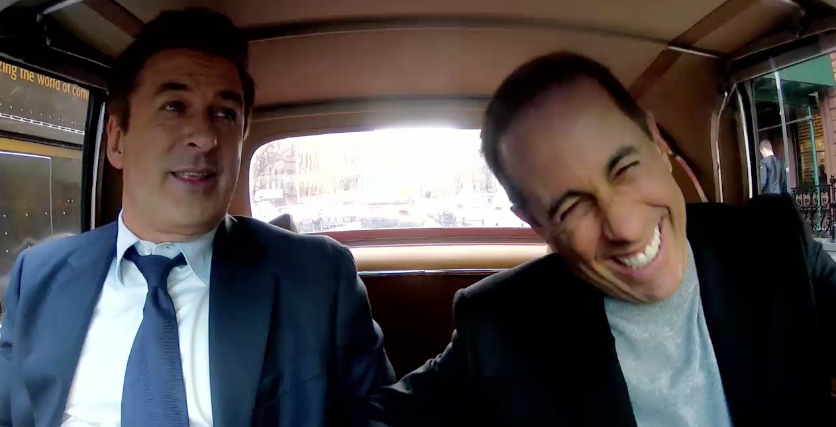 "Burning Love:": Produced by Paramount and Red Hour Digital, "Burning Love" parodies "The Bachelor." Season one featured Rob Marino, Michael Ian Black, Adam Scott, Malin Ackerman, Kristin Bell, and Ken Jeong. Season two will focus on a "bachelorette being courted by suitors like Michael Cera, Nick Kroll, Paul Scheer, Kumail Nanjiani and Jerry O'Connell," writes paidContent. A season three is also planned.
"Squaresville": The teen dramedy stars Mary-Kate Wiles and Kylie Sparks and won three IAWTV awards for Best Writing, Best Ensemble Cast, and Best Comedy Series, according to paidContent. The series used Kickstarter to fund the first season and has an active social media following.
"Video Game High School": The video game comedy series received 31.5 million views in its first month online after receiving Kickstarter funding. "The second season format, according to Kickstarter, will be six 'TV-length' episodes with a total runtime of 160-180 minutes. Most intriguingly, they're offering 'stretch' goals should they exceed their funding, including — at the $1,000,000 level — a limited theatrical distribution," writes paidContent.