Tom Wheeler met this week with Andy Berke, mayor of Chattanooga, Tennessee, to discuss the power of networks in driving economic growth. In an FCC Blog post titled "Removing Barriers to Competitive Community Broadband," Wheeler writes about Chattanooga's history and Berke's recognition that tomorrow's economic growth will be reliant upon effective high-speed networks, which is why the city "invested in building out one of the nation's most robust community broadband networks."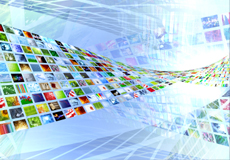 Chattanooga invested in the network after local phone and cable companies delayed improvements to broadband service in the area.
The investment "not only helped ensure that all its citizens have Internet access, it's made this mid-size city in the Tennessee Valley a hub for the high-tech jobs people usually associate with Silicon Valley," writes Wheeler on the FCC Blog.
"That's because Chattanooga's networks deliver gigabit-per-second speeds, removing bandwidth as a constraint on innovation. Businesses have responded. Amazon has cited Chattanooga's world-leading networks as a reason for locating a distribution center in the area, as has Volkswagen when it chose Chattanooga as its headquarters for North American manufacturing."
Smaller businesses have also relocated to Chattanooga, and the city is becoming an incubator for tech startups. Some have even begun calling Chattanooga "Gig City."
However, the city also faces a challenge in regards to expanding its network's footprint, as Tennessee is one of numerous states that limits the deployment of community networks. As a result, adjoining communities are unable to join the network.
"If the people, acting through their elected local governments, want to pursue competitive community broadband, they shouldn't be stopped by state laws promoted by cable and telephone companies that don't want that competition," suggests Wheeler. "I believe that it is in the best interests of consumers and competition that the FCC exercises its power to preempt state laws that ban or restrict competition from community broadband."
"Removing restrictions on community broadband can expand high-speed Internet access in underserved areas, spurring economic growth and improvements in government services, while enhancing competition," he concludes. "Giving the citizens of Chattanooga and leaders like Mayor Berke the power to make these decisions for themselves is not only the right thing to do; it's the smart thing to do."
Topics:
Access
,
Amazon
,
Andy Berke
,
Bandwidth
,
Barriers
,
Broadband
,
Cable
,
Chattanooga
,
Community
,
Competition
,
Economy
,
FCC
,
Federal Communications Commission
,
Gig City
,
Government
,
High Speed
,
Innovation
,
Internet
,
ISP
,
Law
,
Legislation
,
Networks
,
Operator
,
Phone
,
Provider
,
Restrictions
,
Silicon Valley
,
Telco
,
Telephone
,
Tennessee
,
Tom Wheeler
,
Volkswagen