U.S. regulators have proposed a new rule that would require major carriers such as Verizon and AT&T to maintain their current levels of service while they update aging copper networks with new fiber. The FCC's proposal would require that the big carriers offer "reasonably comparable" services and conditions for their new technologies as well, in an effort to prevent an immediate impact on smaller carriers. The commissioners are scheduled to vote on the proposed rule next month.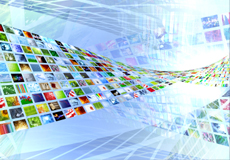 "The move is aimed at closing an unintended gap that had opened in telecommunications regulations," reports The Wall Street Journal. "Rules that require carriers to provide access for competitors at regulated rates had applied to their legacy systems, but their newer, more advanced technologies have enjoyed a lighter touch under rules designed to encourage growth of the Internet."
However, smaller rivals had contended that lack of regulation was providing bigger carriers with advantages that were negatively impacting their businesses.
The FCC described the current proposal as a temporary solution, since it plans to further address the matter in the future.
While smaller carriers were pleased by the announcement, AT&T noted a statement by the United States Telecom Association, which read: "mandates that new services be reasonably comparable to legacy services threaten to complicate and delay the transition without providing any significant counterbalancing benefit."
For two decades, large telecom providers "have been obliged to open their copper networks so that competitors could resell the access under their own brands, a system known as wholesaling," explains WSJ. "Now, AT&T and Verizon have begun shutting down those legacy systems in some places and relying exclusively on new technology. Critics have said carriers were effectively deregulating themselves by switching to a new technology."