As the price of small drones decreases, the popularity of these tiny unmanned aircraft increases for aerial wedding photographers and gadget enthusiasts alike. In New York City in particular, the proliferation of these devices has state officials and law enforcement officers worried. There is no required training for the amateur pilots operating these drones. In terms of regulations, the Federal Aviation Agency currently permits drones to be flown under 400 feet.
State and city officials have called for stricter federal regulations as New York City experiences a slew of drone-related security and privacy problems. According to The New York Times, "Two men were charged with reckless endangerment in July after the police said a drone they were flying in Upper Manhattan came within 800 feet of a New York Police Department helicopter near the George Washington Bridge."
The FAA is also investigating an incident in which a photographer may have violated FAA rules when flying a drone at the wedding of New York Representative Sean Patrick Maloney.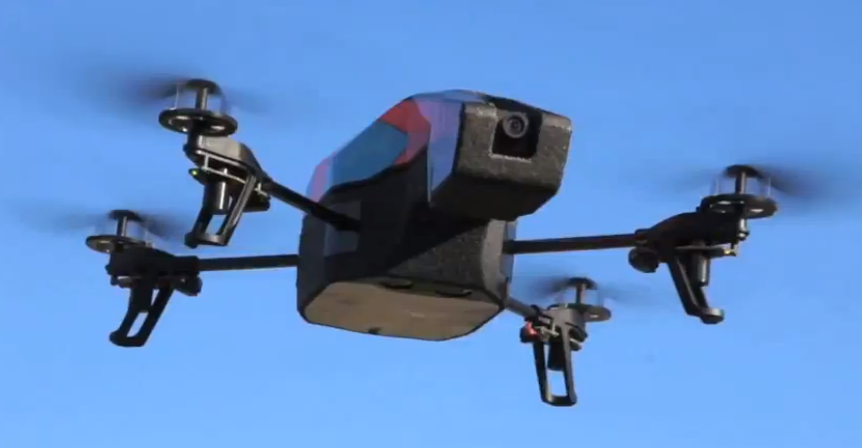 New York Senator Charles Schumer called for new federal regulations in New York City, dubbed "the Wild West of drones."
The FAA does not yet administer permits for flying drones for commercial purposes. According to current regulations, the control person must be able to see the drone at all times in the air. However, these remote-controlling pilots can easily lose control if one gust of wind could take the small drone out of sight and possibly out of the sky.
"There's an explosion of this technology and it's not going to go away if they tell us we can't use it," said Parker Gyokeres of Propellerheads Aerial Photography. "We want the FAA to tell us how to operate as safely as possible and not flying is not the answer." His company shoots aerial video for weddings, films, news packages, and more.
NYT has posted an interesting 2-minute video report on the growing use of drones.
Topics:
Aerial
,
Aircraft
,
Charles Schumer
,
Drone
,
FAA
,
Federal Aviation Agency
,
Federal Law
,
Law Enforcement
,
New York City
,
Parker Gyokeres
,
Permits
,
Photography
,
Police
,
Privacy
,
Production
,
Propellerheads Aerial Photography
,
Regulation
,
Sean Patrick Maloney
,
Security
,
Training
,
Unmanned
,
Video
,
Videography
,
Weddings