After Google Glass failed to gain traction, eyewear companies are designing a new generation of smart glasses. Unlike Google Glass, these new wearables are not designed to emulate the functionality of a smartphone. Instead, the new glasses are aimed at narrower audiences. Snap's Spectacles let users record photos and videos. Oakley's Radar Pace eyewear acts as a fitness tracker. Italian company Safilo makes glasses that track brain waves and helps users concentrate. The new approach may finally help smart eyewear find a mass market.
People criticized previous iterations of smart glasses for nerdy designs, too much similarity to smartphones, and privacy concerns. Many consumers were wary of using smart glasses to take videos and pictures without the subjects' consent. Google still sells Google Glass, but the technology is marketed for business use.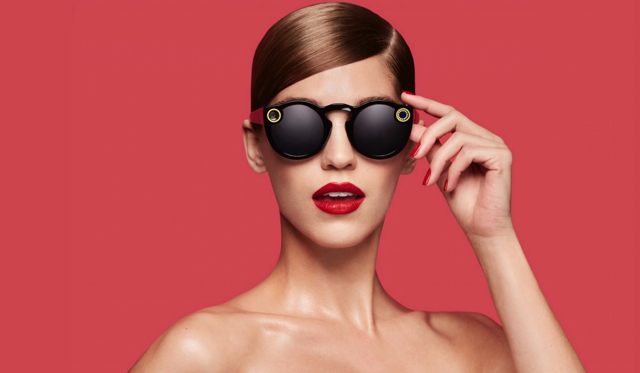 The new generation of eyewear is aimed at combatting many of the concerns of Google Glass and other early versions of smart glasses. The new glasses have very specific purposes. Vuzix, for example, makes smart glasses with video capabilities but they are designed to allow the wearer to receive technical support or training. The Oakley sports glasses can track routes, monitor heart rate, give feedback, and guide the user through workouts.
Companies like Essilor and Luxottica have joined forces to make improvements to the style, function, and durability as well. Luxottica has already designed eyewear for major fashion houses like Chanel and Prada, and it plans on bringing similarly sleek designs to wearables. Essilor, for its part, is developing lenses with visual and facial recognition technology.
"Other eyewear makers are working on overcoming basic problems such as making the technology smaller, the battery last longer and the display inside the glasses easier to see in daylight," reports The Wall Street Journal. Luxottica owns Sunglass Hut and LensCrafters, which would help the company distribute improved smart glasses to the mainstream.