The European Parliament has adopted two digital acts, one focused on leveling the competitive playing field, the other on protecting consumer rights online. The Digital Markets Act and the Digital Services Act are both expected to take effect this fall, after the European Commission signs off. "We are finally building a single digital market, the most important one in the 'free world,'" EU commissioner for the internal market Thierry Breton said Tuesday. "The same predictable rules will apply, everywhere in the EU, for our 450 million citizens, bringing everyone a safer and fairer digital space."
The move paves the way "for clashes between regulators and some of the world's biggest tech companies over how the rules should be applied," writes The Wall Street Journal, noting that the EU has attempted to give the new laws teeth in the form of noncompliance fines that can be as much as 20 percent of a company's annual global revenue.
The result is what WSJ calls "the most far-reaching Western efforts to rein in technology companies in at least a generation."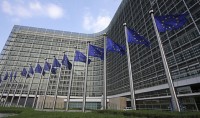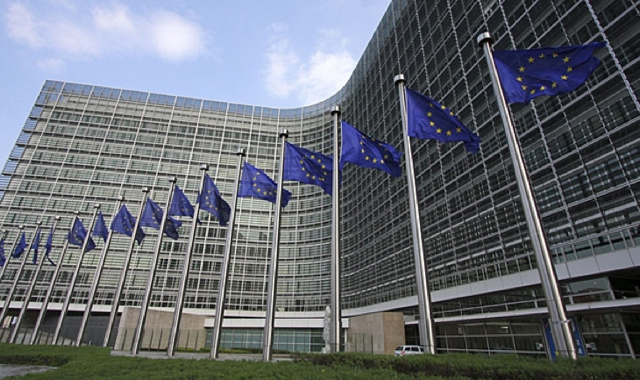 Jointly referred to as "the Digital Services Package," the DMA "will introduce new 'ex ante' competition rules for gatekeeping tech giants to ensure markets are fair and open," while the DSA, "which applies more broadly — to services and platforms both large and small — will set governance rules around the handling of illegal content and products, as well as dialing up broader accountability on larger platforms which have extra responsibilities under the framework," TechCrunch reports.
The global law community expects the new rules to set international standards for tech regulation. U.S. policymakers have introduced similar federal bills, though none has advanced at the EU pace. "One would bar dominant tech companies from using their platforms to promote their own goods and services over those from other companies," WSJ writes. "Another could force the breakup of part of Google's advertising business."
In the absence of federal momentum, some states have initiated their own Big Tech bills, including measures to ensure child safety online.
"The Digital Markets Act will impose new obligations on how a small number of digital giants operate, with rules dealing with online messaging, digital advertising and the app ecosystem," WSJ reports, noting it will "give users an avenue to register their complaints about content moderation."
Conceding that there's "a lot to like" in the DSA, the Electronic Frontier Foundation warns that "it gives way too much power to government agencies to flag and remove potentially illegal content and to uncover data about anonymous speakers," and suggests "much will depend on how social media platforms interpret their obligations under the DSA" and how it is enforced.
Likewise, the EFF says success of the DMA hinges on implementation, which "must be done very carefully to avoid reversing important gains in the security and privacy of end-to-end encrypted messaging services like Whatsapp and iMessage."
Putting the news in historical context, Breton said in an announcement that "ten years ago, a page was turned on 'too big to fail' banks. Now — with DSA and DMA — we're turning the page on 'too big to care' platforms."
Related:
UK Flexes New Muscle in Antitrust Probes Over Microsoft and Amazon, The Wall Street Journal, 7/6/22