The Justice Department approved the merger of T-Mobile and Sprint, respectively the U.S.'s third and fourth largest wireless networks. Critics of the merger, who include several state attorneys general and Democratic presidential candidates, reiterated that the deal would not benefit consumers, a point of view shared, until recently, by DOJ's antitrust chief Makan Delrahim. He considered the ramifications but changed his mind when both companies agreed to sell portions of their businesses to Dish Network.
The New York Times reports that, even with DOJ approval, "it is not a done deal," because the attorneys general of 13 states and the District of Columbia sued last month to block the merger. The deal's terms "call for T-Mobile, the larger of the two companies, to effectively buy Sprint in an all-stock transaction valued at $26.5 billion." The entity created out of the merger will be called T-Mobile and headed by T-Mobile chief executive John Legere, who has led the effort towards a merger.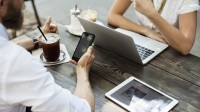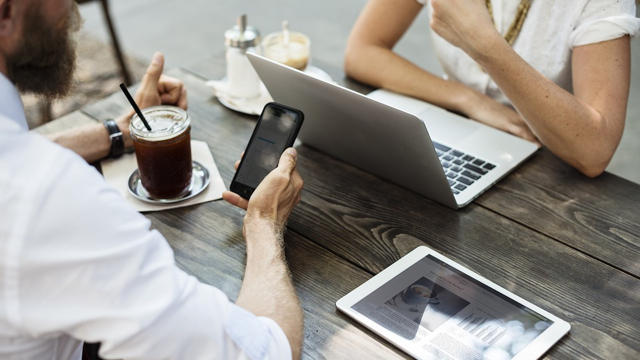 The new T-Mobile, says NYT, will be a "formidable rival" to No. 1 wireless carrier AT&T and No. 2 Verizon. To earn FCC's chair Ajit Pai's approval, "the companies committed to investing heavily in rural broadband service" and 5G.
New York Attorney General Letitia James noted that "Dish has never owned any kind of mobile wireless business … [and] has no experience building or operating a nationwide mobile wireless network," adding that the merger agreement "violates antitrust laws."
Other critics note Dish "would only have about nine million customers and its wireless service would have to operate on T-Mobile's network, generating more revenue for T-Mobile." T-Mobile's parent company, Deutsche Telekom, "would own a significant stake in the merged business." Dish said it will "voluntarily pay a fine of up to $2.2 billion if it failed to deploy a 5G network covering at least 70 percent of the country's population in the next four years."
The Wall Street Journal reports that "two serious attempts to combine T-Mobile and Sprint in the last five years had already failed … [and] its third try was already a year old" when Legere called Dish Network co-founder and chair Charlie Ergen, encouraging him to create the nation's fourth carrier. Ergen had already spent $20+ billion for wireless licenses it never used and had made a previous, fruitless effort to buy Sprint. Ergen said his network's status as an underdog will make him "more aggressive," but his nine million customers compare to Verizon's almost 120 million, and AT&T and the new T-Mobile's 90 million.
Dish has one advantage in that existing wireless carriers have updated their infrastructure from 3G to 4G and, now, 5G, whereas Dish will build "a brand-new, 5G-only network that it can roll out quickly and operate differently." Ergen said that Dish will "offer on-demand pricing, such as charging less in the middle of the night" and "target businesses, such as automakers, looking for 5G connections." He also sees an opportunity in offering lower prices for consumers who don't need unlimited data plans.
Topics:
3G
,
4G
,
5G
,
Ajit Pai
,
Antitrust
,
AT&T
,
Charlie Ergen
,
Deutsche Telekom
,
Dish Network
,
DOJ
,
FCC
,
John Legere
,
Justice Department
,
Letitia James
,
Makan Delrahim
,
Merger
,
Networks
,
On-Demand Pricing
,
Sprint
,
T-Mobile
,
Telecom
,
Unlimited Data Plan
,
Verizon
,
Wireless