Disney recently submitted a patent application for "a robot that will move and physically interact like an animated character." The prototype sketch with the application shows a round body similar to the soft-robot character in Disney's 2014 "Big Hero 6." Before soft-body robots can be employed at Disney theme parks, the company will have to deal with the issue of robotic interaction safety, since the patent application implies that theme park guests will be able to hug the soft-body characters.
The Orlando Sentinel quotes theme park writer Jim Hill as saying that Disney has been "looking at soft-body robots since 'Big Hero'." Inventors Alexander Alspach, Joohyung Kim and Katsu Yamane have been working on a prototype at Disney Research Pittsburgh since at least 2014. Pittsburgh is also where Carnegie Mellon University developed a soft robotic arm that was the basis of inspiration for the "huggable robot" that became Baymax in "Big Hero 6."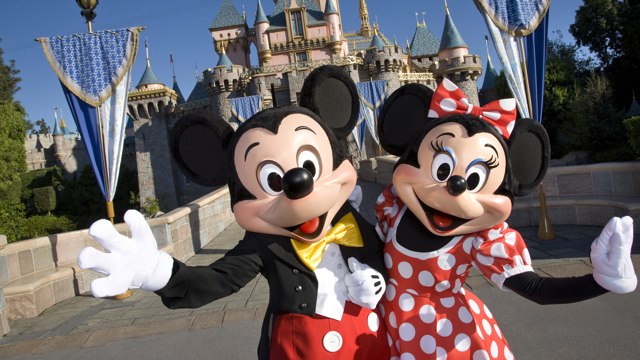 According to the application, the robot's body is made of pliable chambers filled with fluid or air, which would sense pressure and adjust to "a child's hug or to an accidental collision." Frame and joint components would be made with a 3D printer, and its outer shapes would be "a donut shape, a cylinder, and a cylinder with a round end," determined by "data obtained from a digital model of an animated (or other) character."
The patent application notes that the robot's soft body is "designed for reducing collision impacts during human interaction." Currently, Disney theme parks have dozens of characters that "roam freely or meet visitors in set-aside areas." It's not clear if the soft-body robots would "eliminate labor costs" or simply "reduce the number of costumed characters."
Ars Technica reports that the inventors tested prototypes with children, and found that "the robot was robust to playful, physical interaction." In the application, Disney also differentiates its soft robot from others in the market, leading Ars Technica to conclude that "Disney's patent appears to be about making its own robots both cuddly and affordable." It also finds that, "the most unclear part of the patent filing is the amount of automation we can expect from these robots."
The filing mentions a "controller" but doesn't spell out "whether this is a purely electronic controller that can be left to its own devices or whether it must be overseen and carefully manned by an Imagineer."
Editor's Note: Thanks to ETCentric community member Lee Lanselle for forwarding this news.
Topics:
3D Printer
,
Alexander Alspach
,
Animated Characters
,
Animation
,
Automation
,
Baymax
,
Big Hero 6
,
Carnegie Mellon
,
Controller
,
Disney
,
Disney Research
,
Jim Hill
,
Joohyung Kim
,
Katsu Yamane
,
Lee Lanselle
,
Patent
,
Pittsburgh
,
Prototype
,
Robot
,
Robotics
,
Safety
,
Theme Parks
,
Walt Disney Imagineering
,
WDI