NiceHash, a Slovenian-based marketplace for mining digital currencies, says its payment system has been hacked and the contents of its Bitcoin account stolen. According to its Facebook page, every week NiceHash paid out millions of dollars in Bitcoin weekly, meaning the loss could be significant, especially since Bitcoin has had a precipitous rise in value. Uncertain is whether NiceHash users' accounts have also been hacked. In light of the unknowns, NiceHash has closed down operations for 24 hours. Meanwhile, Bitcoin enthusiasm continues to rise, as illustrated by a 40 percent jump in price yesterday.
According to CNN Tech, "CoinDesk, a site specializing in cryptocurrency news and data, reported that NiceHash users were circulating a link to a Bitcoin account that suggested as many as 4,736 Bitcoins had been stolen, an amount worth roughly $71 million at current prices."
"While the full scope of what happened is not yet known, we recommend, as a precaution, that you change your online passwords," warned NiceHash. "In addition to undertaking our own investigation, the incident has been reported to the relevant authorities and law enforcement and we are cooperating with them as a matter of urgency."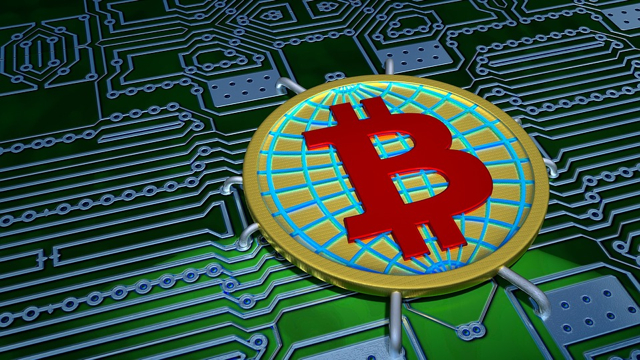 Other Bitcoin exchanges that have been hacked include Hong Kong-based Bitfinex, which lost 120,000 Bitcoins, and Europe's Bitstamp, which lost 19,000 Bitcoins. (Earlier this week, Ars Technica published a brief history of Bitcoin hacks since 2011.)
Wired reports on a little considered side of Bitcoin: its carbon footprint. What the creators of Bitcoin didn't account for, it says, is "how much of an energy suck the computer network behind Bitcoin could one day become," essentially "slowing the effort to achieve a rapid transition away from fossil fuels." It dubbed Bitcoin "a malignant development" given "its rapidly growing climate footprint."
The huge growth of various virtual currencies has resulted in "exponential demand for computing power," which negatively impacts its "net impact on the climate." Each Bitcoin transaction, says Wired, "requires the same amount of energy used to power nine homes in the U.S. for one day," and "the aggregate computing power of the Bitcoin network is nearly 100,000 times larger than the world's 500 fastest supercomputers combined." That has had a real impact in places like Venezuela, where the Bitcoin boom has caused blackouts.
The situation has gotten to the point where, "in just a few months from now, at Bitcoin's current growth rate, the electricity demanded by the cryptocurrency network will start to outstrip what's available, requiring new energy-generating plants." Wired predicts that, "by July 2019, the Bitcoin network will require more electricity than the entire United States currently uses" and "by February 2020, it will use as much electricity as the entire world does today."
Meanwhile, Bloomberg reports that, on Thursday, Bitcoin "climbed as much as 7.9 percent … as it surged above $14,000, extending this month's advance to more than 40 percent," hitting a record of $14,399.99. ASX, Australia's main exchange operator for equities and derivatives, also announced it will start using blockchain to process equity transactions, and "Cboe Global Markets has said it will start trading Bitcoin futures on Dec. 10, while CME Group's contracts are set to debut on Dec. 18."
Other votes of confidence in Bitcoin come from Cantor Fitzgerald LP's Cantor Exchange, which is creating a Bitcoin derivative. Nasdaq is also reportedly "planning to offer futures in 2018."
Most recently, "the price of the digital currency jumped about 40 percent in 40 hours, smashing through five separate $1,000-barriers and surging past $16,000," notes The Wall Street Journal. "At one point Thursday, the price briefly jumped above $19,000 on some exchanges, before quickly retreating. At 5 p.m. in New York, Bitcoin was trading at $16,109, up 17 percent for the day, before it bounced above $17,000 again in evening trading."
Related:
Hackers Steal More Than $70 Million in Bitcoin, The Wall Street Journal, 12/7/17
Ethereum Network Copes With Surge of Activity as Virtual Kitten Game Goes Viral, The Wall Street Journal, 12/7/17
Topics:
ASX
,
Australia
,
Bitcoin
,
Bitfinex
,
Bitstamp
,
Blockchain
,
Cantor Exchange
,
Cantor FItzgerald
,
Carbon Footprint
,
Cboe Global Markets
,
Climate Change
,
CME Group
,
CoinDesk
,
Computing Power
,
Cryptocurrency
,
CryptoKitties
,
Electricity
,
Ethereum
,
Europe
,
Hack
,
Hong Kong
,
Law Enforcement
,
Nasdaq
,
NiceHash
,
Slovenia
,
Supercomputer
,
Venezuela
,
Virtual Currency