Puerto Rican singer Luis Fonsi and rapper Daddy Yankee have achieved a notable milestone; the music video for their summer hit single "Despacito" is now the most-watched YouTube video in history. The song reached #1 in May — the first Spanish-language song to do so since "Macarena" in 1996 — and has been atop the Billboard Hot 100 for 12 weeks. Universal Music Latin posted the video in January, which has since been viewed more than 3 billion times, and has surpassed the previous record held by Wiz Khalifa and Charlie Puth for "See You Again" (from the "Furious 7" soundtrack).
"After it dethroned Psy's 2012 song 'Gangnam Style', 'Despacito' knocked off 'See You Again' from the top spot two weeks later and now averages about 15m new views a week as it dominates airwaves," reports The Guardian.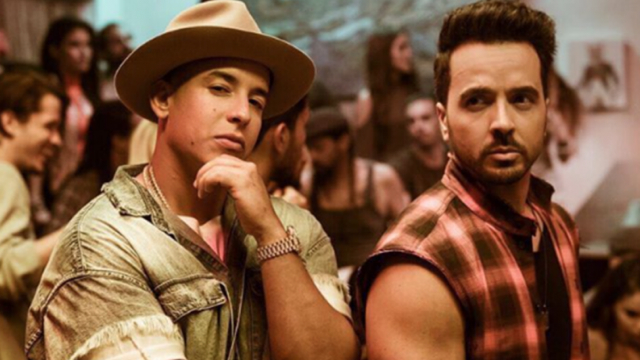 "While the music video for 'Despacito', which was filmed in San Juan, Puerto Rico, does not feature Justin Bieber, his presence on the single [remix] has helped its steady rise to the top. It achieved this record in a mere seven months … while 'See You Again' … was uploaded two years ago."
"Despacito," which means "slowly" in English, was written by Fonsi, Yankee and Panamanian singer Erika Ender. The song's video reached its one billionth view in 97 days on YouTube; Adele's "Hello" is the only music video to reach the milestone faster. "Despacito" is also YouTube's most liked video, with more than 17.7 million "likes" as of press time.
Earlier this summer, the single became the most-streamed song in history when it reached 4.6 billion streams globally, noted Mashable. "Latin pop hits such as 'Despacito' have become a phenomenon thanks to streaming services such as Spotify and Apple Music that have 'democratized music consumption', according to Jesús Lopez, chairman & CEO of Universal Music Latin America & Iberian Peninsula."
"I recognize the influence that the platform has," said Daddy Yankee of YouTube. "The music industry has changed. The rules of music have changed. And YouTube has a big responsibility, and I recognize it. Breaking the record is overwhelming, and I'm happy to keep [inspiring] others to do the same."
Topics:
Apple Music
,
Billboard
,
Charlie Puth
,
Daddy Yankee
,
Despacito
,
Erika Ender
,
Furious 7
,
Gangnam Style
,
Jesús Lopez
,
Justin Bieber
,
Los del Rio
,
Luis Fonsi
,
Macarena
,
Music
,
Music Video
,
Panama
,
Psy
,
Puerto Rico
,
San Juan
,
See You Again
,
Social Media
,
Song
,
Spanish
,
Spotify
,
Universal Music
,
Universal Music Latin
,
Video
,
Wiz Khalifa
,
YouTube