The U.S. Department of Transportation selected 10 local, state and tribal governments to test drone commerce in partnership with Intel, Uber, FedEx and Qualcomm, among others. The Integration Pilot Program, promoted by the Trump administration to speed up approvals of longer-range unmanned flights, has enthused drone companies, including startups such as Flirtey and AirMap. Notably missing from the list, however, is Amazon, which has a project in development to deliver packages to people's homes.
Bloomberg reports that "the governments hosting the pilot projects are San Diego; North Carolina; Topeka, Kansas; Reno; Fairbanks, Alaska; the Choctaw Nation in Oklahoma; Virginia; North Dakota; Memphis; and Lee County Mosquito Control District in Florida."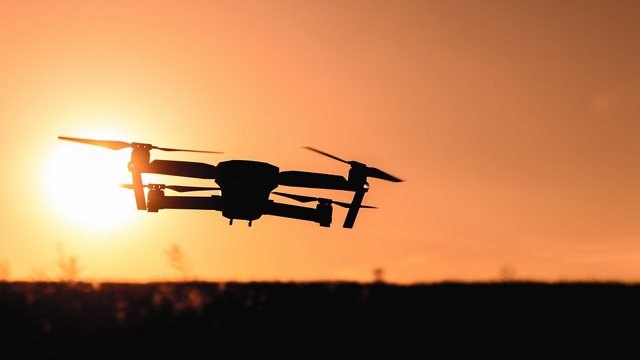 The drones will be tested for a wide-range of use cases. Lee County, for example, "wants to use a 1,500-pound (680-kilo) drone to control the airborne pests." In Memphis, they'll be used "to inspect hard-to-reach infrastructure and to inspect runways to ensure they are clear of debris" at Memphis International, FedEx's hub of operations. At the Memphis airport, FedEx, General Electric and Intel "will deliver small aircraft parts in a designated area of the airport, inspect aircraft and provide emergency response."
In Virginia, Alphabet's Project Wing will "deliver goods to various communities and then researchers will get feedback from local residents," and San Diego and Uber are partnering to create drone landing stations and ports. AirMap, which offers, "a drone tracking service akin to an air-traffic control system, is a partner in six of the winning programs."
"There's a lot of excitement," said Hogan Lovells partner Lisa Ellman, whose law firm represents companies in the industry.
Elsewhere, Bloomberg reports that Uber also plans to deliver food by drone in San Diego. Uber chief executive Dara Khosrowshahi "said people should expect meal delivery in five to 30 minutes, depending on whether it comes from a drone or a human." Although initially unenthusiastic about drones, he "decided to support the futuristic endeavor." "Uber can't just be about cars," Khosrowshahi said. "It has to be about mobility."
Amazon Prime Air, "a leader in drone delivery development," stated that, although it was passed over, still supports "the administration's efforts to create a pilot program aimed at keeping America at the forefront of aviation and drone innovation." The Federal Aviation Administration "still has to approve individual test plans," but the Transportation Department director of its drone project Earl Lawrence said that, "a large number of the projects and activities proposed by applicants could go forward under the FAA's existing rules, including with waivers where appropriate."
Topics:
AirMap
,
Alphabet
,
Amazon
,
Amazon Prime Air
,
Commerce
,
Dara Khosrowshahi
,
Department of Transportation
,
Donald Trump
,
Drone Tracking System
,
Earl Lawrence
,
FAA
,
FedEx
,
Flirtey
,
Food Delivery
,
General Electric
,
Hogan Lovells
,
Integration Pilot Program
,
Intel
,
Lisa Ellman
,
Project Wing
,
Qualcomm
,
Uber