Starting this Friday, viewers will be able to name their price to see "HITS," the latest feature film from actor/director David Cross. Rather than pursue a traditional distribution deal, Cross and his producing team opted to partner with BitTorrent. They felt that the indie film deserved to be showcased differently than a push into select cities with a VOD release to follow. According to Cross, the flexible pay option, which will run for two weeks, is an approach he hopes will help eliminate piracy of the film.
"The idea that 'HITS' was going to go through the sausage factory for independent film distribution didn't fit with the type of film David had made," said the film's producer Giles Andrews.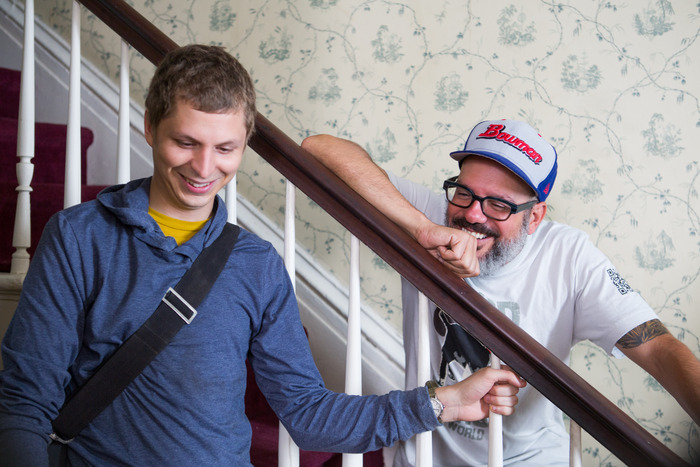 While at Sundance, Andrews met with BitTorrent's Content Director Straith Schreder, who followed up with a proposal about releasing the film via a BitTorrent Bundle.
Given the film's Kickstarter origins, Cross admits he questioned whether to ask people to pay again. The "name your price" approach made sense for a few reasons, the most important being the ability for filmmakers to directly reach their audiences.
According to TechCrunch, BitTorrent has been experimenting with new models of distributing media. BitTorrent was expected to launch Sony's "The Interview" a few months ago, but ended up not doing so. The file-sharing platform generated millions of viewers for its Soviet Union documentary "Red Army" and a Thom Yorke music project (see our report from last October).
In addition to the film's "pay what you want" release on BitTorrent, "HITS" is slated for both a theatrical and VOD release through services such as iTunes and Google Play.
Topics:
Amy Sedaris
,
BitTorrent
,
BitTorrent Bundle
,
David Cross
,
David Koechner
,
Distribution
,
Giles Andrews
,
Google Play
,
HITS
,
Indie Films
,
iTunes
,
Jason Ritter
,
Kickstarter
,
Meredith Hagner
,
Michael Cera
,
Movies
,
Music
,
Piracy
,
Red Army
,
Sony
,
Straith Schreder
,
Sundance Film Festival
,
The Interview
,
Thom Yorke
,
Video On Demand
,
VOD