Comcast introduced a new version of its television operating system, X1, at a media event in San Francisco on Wednesday. The system runs apps, records content to the cloud, and personalizes recommendations for users. The remote control features voice command, and the software also allows users to summon a technician to fix a problem if needed. These advanced technologies bring criticism that Comcast could become a gatekeeper of TV content, thereby violating net neutrality in the process.
"For example, Comcast could potentially use X1 to promote content from certain providers while pressuring others to pay Comcast higher access fees," reports The New York Times.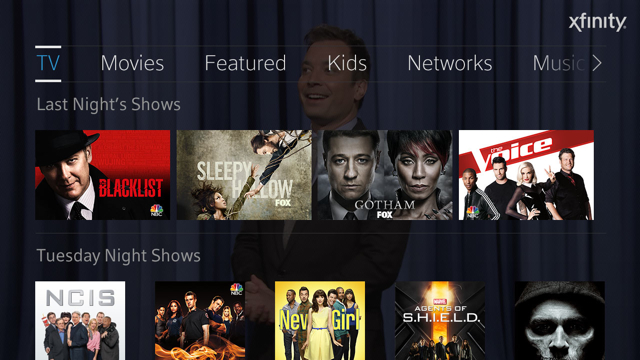 "Awkwardly, a team of Comcast executives… held the event just a couple of days after President Obama urged the Federal Communications Commission to adopt the strictest net neutrality rules possible. The purpose, the president said, was to prevent broadband companies like Comcast from pressuring content providers into paying for fast lanes to ensure their content reaches consumers."
Comcast is also focused on its acquisition of Time Warner Cable, which would give the company more power over content providers.
"One of the reasons why we wanted to buy Time Warner Cable is the product we just saw wonderfully demonstrated by our team is really hard and really expensive and different than plain old cable," said Brian Roberts, chief executive of Comcast.
The company still plans to pursue its acquisition of Time Warner Cable, with a forthcoming decision by the first quarter of next year.