Intel laid claim to the 'world's best mobile gaming platform' with its 12th generation Alder Lake H-series GPUs at CES 2022, then shifted to overdrive to focus on autonomous driving, introducing its Mobileye EyeQ Ultra, AV-on-chip supercomputer offered as a full-stack AV driving solution. Intel in December announced plans to spin off Mobileye in an IPO sometime this year and used its CES press conference stage to demonstrate it is prepared to deliver, announcing a partnership with Zeekr to create all-electric AVs for the Chinese market, due to roll off the assembly line in 2024.
Mobileye president and CEO Amnon Shashua said more than 100 million vehicles have been outfitted with Mobileye since the first chip came to market in 2004. Intel in 2017 acquired Shashua's Israeli startup Mobileye for a reported $15.3 billion.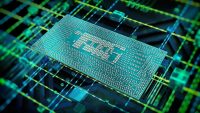 The initial EyeQ was designed to help prevent collisions. EyeQ Ultra is a self-reliant driving system. Intel emphasizes the EyeQ Ultra, now 7th generation, is optimized for energy efficiency at 176 tera operations per second. The "first silicon for the EyeQ Ultra SoC is expected at the end of 2023, with full automotive-grade production in 2025," according to Intel.
That puts it on a trajectory to be competitive with Nvidia's AV SoC. Intel is well-positioned, touting its alliance with Ford, whose president and CEO Jim Farley joined virtually at Intel's CES press conference to say, "We're betting on Mobileye for our future."
Nvidia has Volvo and Daimler's Mercedes-Benz unit. Qualcomm has BMW. Tesla is creating its own chips. Google has partnered with Samsung. Microsoft is working with Volkswagen, a brand represented on the Intel stage. Now Intel also has Zeekr, a Chinese infant luxury vehicle brand with which it will bring L4 AVs to market.
While the AV market is white-hot on the hardware-side, a standardized UI has yet to emerge. That seems to make it imperative that entertainment distributors agree to an AV connectivity standard to evangelize that which interoperates with each UI.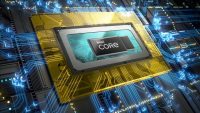 Wired quotes Tesla AI chief, Andrej Karpathy as saying in August of the company's approach to AV: "We are effectively building a synthetic animal from the ground up. The car can be thought of as an animal. It moves around autonomously, senses the environment and acts autonomously."
Assuming each automaker has its own "animal," who will do the feeding and how? "Chip design normally requires deep technical expertise and judgment, but machine learning has proven effective for automating elements of the process," Wired writes, indicating one universal aspect of vehicle autonomy.
"Consumer AV is the end game for the industry," Shashua emphasized at CES, propounding an "entire self-driving solution — from hardware and software to mapping and service models," which is what Mobileye has been pursuing since he founded the company in 1999. Now, he says, the company has hit performance and cost optimizations that can make consumer AVs "a real business," which Intel predicts is "all but certain to be all-electric vehicles."
Also at CES, Intel introduced new 12th Gen Intel Core (Alder Lake) chips for mobile. Led by the H-series, the first to utilize Intel's hybrid Core i9-12900HK architecture, Intel proclaimed its new entry "the fastest mobile processor, ever," with 40 percent more speed than the previous generation.
Alder Lake was released to the desktop market in October. It is also being pitched (including to enterprise) as optimzed for IoT, with up to 5G frequencies and faster Wi-Fi connectivity. In mobile, the i9-12900HK benchmarked competitively with Apple's M1 Pro and M1 Max and AMD's Ryzen 5900HX.
The Verge provides a deep dive on Intel's new 12th Gen Core chips, and further details are available in Intel's newsroom.
For more on CES 2022:
CES Hashtag — #CES2022
CES Twitter Handle — @CES
CES Facebook Page — facebook.com/CES
Topics:
5G
,
Alder Lake
,
AMD
,
Amnon Shashua
,
Andrej Karpathy
,
Apple
,
Artificial Intelligence
,
Autonomous Vehicle
,
BMW
,
CES 2022
,
Electric Vehicle
,
EyeQ Ultra
,
Ford
,
Google
,
Intel
,
IoT
,
Jim Farley
,
Laptop
,
Machine Learning
,
Mercedes-Benz
,
Microsoft
,
Mobileye
,
Mobileye EyeQ Ultra
,
Nvidia
,
Qualcomm
,
Samsung
,
Tesla
,
Volkswagen
,
Volvo
,
Wi-Fi
,
Zeekr