Wisconsin-based startup Fasetto demonstrated its LINK storage and communications device at CES 2017. Ideal for media production, the portable Wi-Fi and Bluetooth 4G connected device might be the easiest way to distribute video via up to 15 mixed devices. A production unit merely needs access to a web browser and a little more than eight hours of battery charging time for streaming distribution. This device might also function as a budget version of on-set video support. The compact design (2-inches by 2-inches by 1-inch deep and a mere 4 ounces) packs up to 2TB of solid state storage with a 64 bit octa-core 2.1GHz Exynos 7420 processor and 4GB of RAM.
Pricing starts at about $400 for a 256GB unit that is customizable from a phone and has customizable permission levels for files and users, native 2048 encryption for files of the entire device, easy backup to preferred cloud or another device and a remote wipe feature in case of loss.
LINK supports 2.4 and 5GHz 802.11ac, Bluetooth 4 LE and 4G LTE. Charging fully takes 75 minutes and it can be powered continuously if needed.
The LINK Developer Kit (LDK) means anyone can develop on LINK. The LDK provides complete access to LINK's capabilities and exposes it to third parties, which means that developers can access and utilize LINK with anything from a smart fridge to a vehicle to a server in the cloud.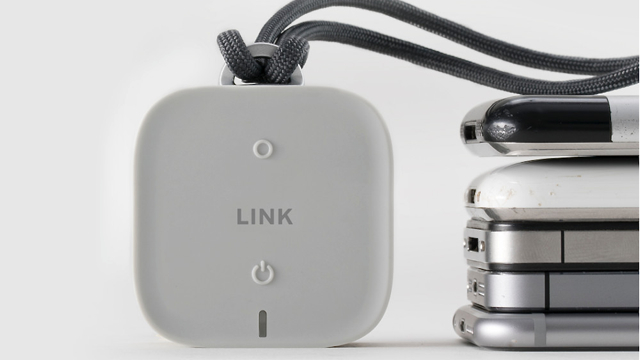 In addition to connectivity and streaming chores, the tiny box can also assist with hospitality connections in hotels and patient resources for healthcare.
LINK is due to be commercially available in Spring 2017. For more information, visit the company's website.
Topics:
4G
,
4G LTE
,
802.11ac
,
Automotive
,
Batteries
,
Bluetooth
,
Bluetooth 4 LE
,
CES 2017
,
Cloud
,
Encryption
,
Exynos
,
Fasetto
,
Healthcare
,
Hospitality
,
LDK
,
Link
,
LINK Developer Kit
,
LTE
,
Processor
,
Production
,
SDK
,
Servers
,
Smart Appliances
,
Smart Home
,
Smartphone
,
Storage
,
Streaming
,
Vehicles
,
Video
,
Web Browser
,
Wi-Fi
,
Wisconsin