Intel announced a range of initiatives at its pre-show press event. Areas including smartphones for emerging markets, tablet computing performance and Ultrabook power usage are real advances in their technology offerings, but the most interesting announcement on many levels was the inclusion of touch as necessary for all 4th generation versions of the Ultrabook Core processor standard.
The company introduced its "Bay Trail" quad-core Atom processor and Ultrabooks running on a low-power version of its Sandy Bridge platform.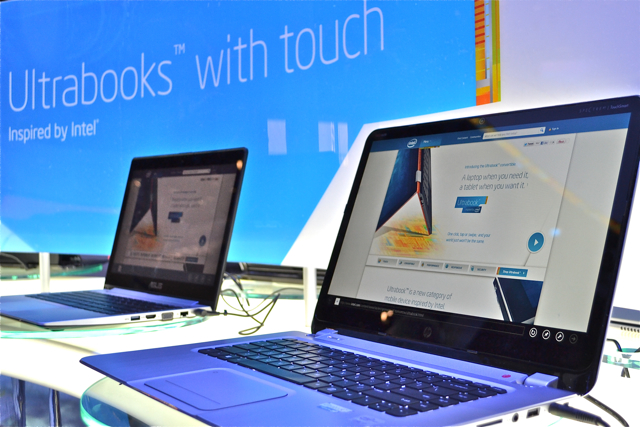 Emerging markets were the focus of a well appointed but lower display density reference design that will bring almost all of the norms of smartphone to new markets. Features like dual SIMs and a low power Atom platform make for a compelling service set at an assumed appropriate price point. The goal of the Atom Z2420 "Lexington" processor is to provide low-cost phones to emerging markets.
Tablets will benefit from a quad-core Atom processor and low power all-day battery coverage along with new security features. Intel suggested that 8mm was the new target for thinness.
Low power will change Ultrabooks in new ways with thin and more elegant designs. The 10-watt target was exceeded with only 7-watts in reality for the current generation, and the generation after that will drop once again in about half. The 4th generation Core processors are the first to be built with Ultrabooks in mind and will get a range of benefits targeted at the form factor, while allowing for innovation.
Most surprising was the fact that touch will be a part of all Ultrabooks based on this new class of processors. How that interface develops and morphs will be a large part of its success.
Intel will be showcasing its products in Central Hall, booth #7252.