San Francisco-based BitTorrent is in the process of launching a TV news network in time for the fall elections. The company has posted a job opening for a news director, who would have the opportunity of starting with a blank slate to create the streaming "BitTorrent News," described as a "tent-pole live news channel." When queried, BitTorrent would not describe specifics of the upcoming channel but instead commented that the company has "a lot of exciting initiatives focused on media across all our platforms."
Variety reports that a BitTorrent spokesperson said these planned initiatives include "on-demand entertainment as well as live programming." The network, which may not stream 24/7, will focus on breaking news events, including "political campaigns, sporting events, tech and cultural events."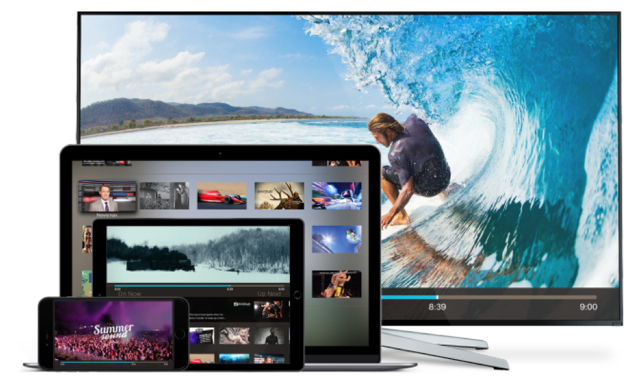 BitTorrent Live, the company's P2P-powered live video service, already carries a number of niche channels including Clubbing TV, FightBox, Newsmax TV, Heroes TV and TWiT. The goal at that time, said BitTorrent Live executive Erik Schwartz, was to "build a virtual MVPD," with the plan of adding premium programming and subscription networks in the future. The company also plans to build an office/production space in Los Angeles.
Earlier this year, BitTorrent "briefly experimented" with producing news around the presidential primaries, but the initiative has grown since then. The news director, according to the job posting, would be to hire "a team of San Francisco-based journalists and presenters, and create and maintain a worldwide network of stringers." Also recently, reports Variety, BitTorrent founder Bram Cohen looked for a prediction market expert on Twitter "for a news program."
BitTorrent is unlikely to become a heavy hitter in news in the near future. The job posting reads that BitTorrent is "building a lean team to start, and early on we expect everyone will wear many hats." The company, which recently restructured to refocus on the media business, just spun-off its enterprise file sharing tool Sync into a new company called Resilio, led by BitTorrent's former chief executive Eric Klinker.
Topics:
BitTorrent
,
BitTorrent News
,
Bram Cohen
,
Channel
,
Clubbing TV
,
Eric Klinker
,
Erik Schwartz
,
FightBox
,
Heroes TV
,
Live News
,
Live Programming
,
Los Angeles
,
MVPD
,
Network
,
News
,
Newsmax TV
,
On Demand
,
P2P
,
Politics
,
Resilio
,
San Francisco
,
Sports
,
Subscription
,
Sync
,
TWiT
,
Twitter
,
Video