Congress is considering federal rules for cryptocurrency to impose a federal oversight that has thus far been lacking. In the Senate and the House, both Democrats and Republicans — even free-market conservative Republicans — are addressing the risks highlighted by recent events involving fraud and hacking. All parties see the potential risk to the U.S. economy posed by speculative trading of the various popular virtual currencies. Lawmakers propose that the Securities and Exchange Commission lead the issues.
Reuters reports that, currently, jurisdiction of digital assets falls into a "gray area," between the SEC, the Commodity Futures Trading Commission, the Treasury Department, the Federal Reserve and individual states.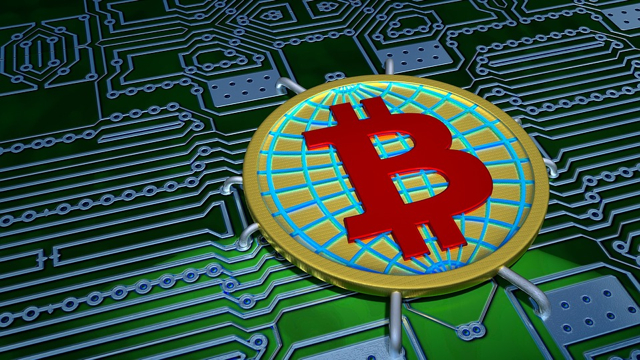 "There's no question about the fact that there is a need for a regulatory framework," said Senator Mike Rounds, a Republican and Senate Banking Committee member. Some on Capitol Hill want cryptocurrencies "to be regulated as securities and subject to the SEC's investor protection rules."
The House Financial Services Subcommittee on Capital Markets will hold hearings on the issue in coming weeks, and its chair, Representative Bill Huizenga, said that, "the recent growth of the virtual currency market had made him more comfortable with more oversight." "Six months ago, we didn't see this explosion," he said. "The marketplace has changed."
House Financial Services Committee senior member, Democrat Carolyn Maloney, noted that, a "lot of people don't realize there's nothing backing these virtual currencies." Cryptocurrencies have seen gains of over 1,000 percent, but hackers have also stolen $530 million in digital currency from Japanese exchange Coincheck last month.
"We have to look carefully at all of the cryptocurrencies and make sure individuals don't get taken advantage of," said Representative Tom MacArthur, a House Financial Services Committee Republican. Lawmakers are also concerned that cryptocurrencies "may aid money laundering and terrorist financing, hurt consumers and undermine trust in the global financial system."
Despite the bipartisan call for regulation, "there is no consensus yet in Congress on how to proceed," with some saying virtual currency transactions should be classed as securities while others argue they should be classed as commodities. The lawmakers want to protect consumers but also innovation. "The goal here is to have rules of the road that protect consumers without trying to squash innovation," said Democratic Senator Chris Van Hollen, a Senate Banking Committee member.
Topics:
Bill Huizenga
,
Carolyn Maloney
,
Chris Van Hollen
,
Coincheck
,
Commodity Futures Trading Commission
,
Congress
,
Cryptocurrency
,
Federal Reserve
,
Finance
,
Fraud
,
Hacking
,
Japan
,
Mike Rounds
,
Regulation
,
SEC
,
Securities
,
Securities and Exchange Commission
,
Senate
,
Tom MacArthur
,
Treasury Department
,
Virtual Currency