This past year, Big Tech has invested more than $95 million in lobbying initiatives designed to kill the American Innovation and Choice Online Act, which seeks to rebalance the power between consumers and major technology companies such as Amazon, Alphabet, Apple and Meta Platforms. In two years, the bill has advanced further than any similar U.S. legislative effort, but time is running out before midterm elections and the unknown of a potential shift in control of the House and/or Senate. Supporters of the measure say they currently have the votes needed for passage.
But that remains a question, particularly in this narrow sliver of time, when spending bills typically command the Senate's attention. "If supporters of this bill had enough votes, it wouldn't be a bill, it would be a law," Matt Schruers, president of the tech lobbyist the Computer & Communications Industry Association, tells Bloomberg.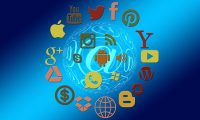 CCIA's constituents — which include Google, Facebook, Amazon, Uber and Twitter — have argued the measure, S.2992, would actually reduce consumer privacy rights as well as degrading product and potentially compromising national security.
In August, The Wall Street Journal predicted the bill was doomed if it didn't pass before the summer recess. "Failure would be a setback for politicians, activists and regulators who argue Silicon Valley has too much control over people's lives," says Bloomberg.
"Despite more than $100 million being spent against us on ads and the thousands of lobbyists and lawyers fighting this bill, we still have broad support," Senator Amy Klobuchar (D-Minnesota) who co-sponsored the bill with Senator Chuck Grassley (R-Iowa), told Ars Technica last month. "Once this bill comes to the floor for a vote, we are confident it will pass," Klobuchar said this week in Bloomberg.
While "clipping the wings of tech giants through antitrust reform had support from both Republicans and Democrats during this Congress, a likely GOP majority in the House next year is expected to focus on allegations that Internet platforms squelch conservative viewpoints," Bloomberg reports, explaining "that's why tech lobbyists have been trying to run out the clock. Leading Republicans like California's Kevin McCarthy, who is on track to become Speaker under a GOP majority, have publicly opposed the antitrust push."
Likewise, the American Data Privacy and Protection Act (ADPPA), which  advanced out of House committee by a 53-2 vote, seems poised for midterm extinction. The so-called comprehensive data privacy bill now faces bipartisan opposition, including "strong pushback from two critical Democratic leaders," according to The Washington Post.
Also in the balance, confirmation of President Joe Biden's Federal Communications Commission nominee Gigi Sohn, jeopardizing the restoration of net neutrality regulations.
"At the Federal Trade Commission, Republican commissioner Noah Phillips is set to leave the agency this fall and Democratic commissioner Rebecca Kelly Slaughter's term is set to expire," WaPo writes, noting "that likely means the agency will soon be operating at limited capacity again."
Topics:
ADPPA
,
AICO
,
Alphabet
,
Amazon
,
Amy Klobuchar
,
Antitrust
,
Apple
,
Big Tech
,
CCIA
,
Chuck Grassley
,
Congress
,
Facebook
,
FCC
,
FTC
,
Gigi Sohn
,
Google
,
Joe Biden
,
Kevin McCarthy
,
Legislation
,
Lobbying
,
Matt Schruers
,
Meta Platforms
,
Net Neutrality
,
Noah Phillips
,
Privacy
,
Rebecca Kelly Slaughter
,
Security
,
Senate
,
Silicon Valley
,
Twitter
,
Uber