Amazon's AWS cloud division has launched a new service designed to help companies deploy their own 5G networks. AWS Private 5G is initially available to AWS customers in select U.S. regions, including Ohio, Virginia and Oregon, but the company has plans to expand, including internationally, "in the near future." Another early launch limitation is that despite its name, the service only currently supports 4G LTE, but plans to support 5G in the future, and either one will "give you a consistent, predictable level of throughput with ultra low latency," AWS evangelist Jeff Barr said in a blog post.
Companies that want to use AWS Private 5G must order AWS hardware — including a radio unit and special SIM cards — and implement AWS-supplied software and APIs to set up private mobile networks on-site.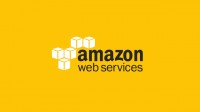 The installations include an AWS Management Console that customers use to specify where they're building their network and what type of capacity they require. AWS automates the network setup and related support activities after the customer has activated the required small-cell radio unit.
"Crucially, the AWS-managed network infrastructure plays nicely with other AWS services, including its Identity and Access Management (IAM) offering, which enables IT to control who and what devices can access the private network," writes TechCrunch, noting that AWS Private 5G "also channels into Amazon's CloudWatch observability service, which provides insights into the network's health, among other useful data points."
"The appeal comes from the relative simplicity of setting up a private LTE/5G network to support IoT devices in businesses and factories compared to building a private mobile network from scratch," ZDNet reports, explaining that "AWS's Private 5G network can support functions like monitoring inventory from sensors, video streaming from security cameras, and providing network coverage on a campus."
According to TechCrunch, AWS is charging "$10 per hour for each radio unit it installs, with each radio supporting speeds of 150 Mbps across up to 100 SIMs (i.e. individual devices)." In addition, "AWS will bill for all data that transfers outwards to the Internet, charged at Amazon's usual EC2 (Elastic Compute Cloud) rates."
"In effect, Amazon is promising industries — such as smart factories or other locations (remote or otherwise) with high-bandwidth requirements — instant, localized 5G, while shoehorning them onto its sticky cloud infrastructure where the usual fees apply," explains TechCrunch.