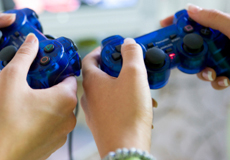 Are you a casual gamer who wants to create your own games but lacks the resources of a big game company? Namaste may be for you.
The startup is developing a platform called StoryBricks, designed to help casual gamers and those interested in being part of a development team to create their own content and share them on social networks.
"The twist is that it's not for professional game designers," reports TechCrunch, "but users who want to create their own games. The company is understood to be be in discussions with several top VCs."
Namaste has started fundraising via AngelList and recently tapped Anil Hansjee, former head of corporate development for Google Europe, to join the company as advisor.