This year, Silicon Valley companies — most notably WeWork and Uber Technologies — are estimated to have lost about $100 billion in value. Car subscription company Fair and software company UiPath are two others that have downsized, and scooter company Lime has had to tweak its operations to prove it can be profitable. As a result, startup executives are honing their pitches and venture capitalists are more wary of investing. Ahoy Capital's Chris Douvos noted that the five-year "rollicking" party appears to be over.
The Wall Street Journal reports that although the "startup industry remains awash in cash," interest rates are still "historically low … [and] any further steep decline in the private markets is unlikely … the magnitude of the value destruction has cast a level of uncertainty over the venture-capital industry not seen in years."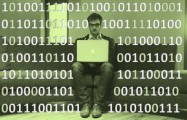 Among the changes, financing is taking longer, with deals for consumer technology companies taking a month or longer rather than a week or two. Startup advisor Adam Epstein stated that "startups that were planning on raising $80 million to $100 million are now being told by investors they should expect closer to $20 million to $30 million."
Among the most prominent startup debacles, WeWork, formerly valued at $47 billion, is now valued at about $8 billion; Uber's "market capitalization is about $32 billion below its valuation at its May initial public offering, and Lyft has lost about $10 billion in market cap since it went public in March." Juul's valuation also plummeted $14 billion.
"Every few years something happens to smack people on the head," said Epstein. "The impact of WeWork on the funding marketplace has been material. I have seen that in real time." According to Renaissance Capital, the number of U.S. IPOs "fell by more than a third from the second to the third quarter this year."
PitchBook reported, "The number of funding rounds raised by so-called 'unicorn" startups' — or those valued at $1 billion or more — and the average dollar value of those rounds, fell in the third quarter this year to their lowest level since the second quarter of 2018."
WSJ notes that "even subtle signs of restraint are notable in an industry that has been on a tear for the past decade, with annual U.S. venture capital investment jumping from $27 billion in 2009 to $138 billion in 2018, according to PitchBook."
Startup UiPath laid off 400 employees, with the aim of focusing on profitability. Fair, supported by SoftBank's Vision Fund, laid off 290 people and replaced its chief executive, "after spending most of a $380 million funding round in less than a year." In the wake of that and the WeWork crash, SoftBank is now "pushing for a shorter time to profitability and seeking tighter governance standards for the startups it backs."