While the arthouse cinema business has been pushed to the edge of extinction in recent years, production company and streaming platform Mubi is offering movie lovers hope. Featuring an eclectic mix of films, the monthly digital subscription service Mubi Go comes with a weekly invite for New York City members to experience a film in select theaters. Mubi expects to expand the theatrical component to Los Angeles next year, and from there to select markets throughout the U.S. Mubi Go launched in Britain in 2018 and has since teamed with more than 150 arthouses.
Mubi Go is now available in 190 countries with more than 10 million subscribers. The venue tie-ins could be well-timed, with COVID-19 seemingly winding down, new event venue spaces are starting to emerge, including those that exhibit films for arthouse fans, said Film at Lincoln Center program manager Eugene Hernandez in The New York Times.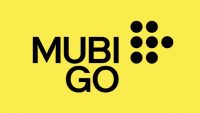 Mubi, according to its website, offers "a new film every day" from a curated collection of independent and foreign offerings, to stream or download to Android or iOS. Pricing is currently set at $10.99 per month.
"We are about picking good movies for people and trying to get people to watch them," Mubi U.S. director of distribution C. Mason Wells told NYT. "We want to take our findings and share them with the masses — bring the good things to a wider audience."
As of last week, Mubi Go members are invited to see a new release film at New York locations including Film Forum, Film at Lincoln Center, the Brooklyn Academy of Music or Nitehawk Cinema each week. Mubi purchases tickets from the arthouses and then subscribers get a ticket code generated by the Mubi Go app.
The Los Angeles independent cinema scene has suffered commensurably, as documented by The Hollywood Reporter in February. The Academy Museum of Motion Pictures recently opened the doors of its Renzo Piano-designed complex that offers daily screenings of an eclectic selection of films — a welcome addition to the West Coast arts landscape.