Apple's latest 15-inch and 13-inch MacBook Pros feature improvements in processor speeds, RAM and internal storage, and allow the user to access Siri with voice commands. The new MacBook Pros also feature a much quieter keyboard. The 15-inch version, with a six-core processor, is estimated to be 70 percent faster than the previous model, and the amount of memory and storage is double the amount of the previous model. It also gave a seal of approval to Blackmagic's eGPU peripheral, ideal for intensive graphics use.
In its press release, Apple suggests that the significant jump in performance speed is "ideal for manipulating large data sets, performing complex simulations, creating multi-track audio projects or doing advanced image processing or film editing." Both models are currently available. The 15-inch version starts at $2,399 and the 13-inch model starts at $1,799.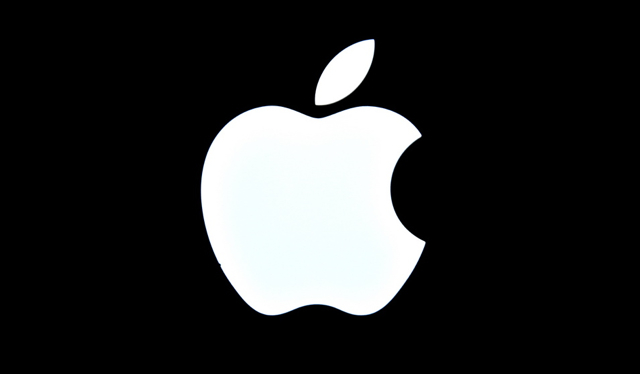 Wired details the specs for the 15-inch MacBook Pro: 8th generation Intel Coffee Lake CPU, with 2.9 gigahertz and Turbo Boost up to 4.8 gigahertz, Radeon Pro discrete graphics, and up to 32 gigabytes of DDR4 memory and up to 4 terabytes of solid-state storage. Siri is also hands-free, and can be brought to life by "simply shouting at your machine."
The 13-inch version "will ship with a quad-core Intel Core i5 or i7 Coffee Lake up to 2.7 gigahertz and with Turbo Boost up to 4.5 gigahertz, [and] … Intel Iris Plus integrated graphics, up to 2 terabytes of SSD storage, and the same T2 chip, Siri support, and Touch Bar and Touch ID features as its larger counterpart." Both models will have about the same battery life.
According to Wired, "many of the creative types said that they found the 4TB drive to be immensely convenient because they didn't have to carry around external hard drives," and "some of the app makers said they thought that coding, or running app simulators, was faster on the new machine." The key benefit, however, is that "if a 4-terabyte, six-core MacBook Pro does in fact mean people can step away from their desktop workstations and produce heavy multimedia projects in the field, that is a marked improvement."
The PC market continues its downward trajectory, with Gartner predicting it will slide another 1.2 percent in 2018. In the educational market, Chromebooks are highly competitive, offering "personal computing and simple device management at a price that makes a lot of sense for schools." Apple, nonetheless, is offering a Back to School promotion as part of the recently announced upgrades.
TechCrunch reports that Apple is also "giving its seal of approval to a new system from Blackmagic," the Blackmagic eGPU. Priced at $699, the Blackmagic eGPU "features an AMD Radeon Pro 580 graphics card and 8GB of DDR5 RAM in a fairly small footprint" with an HDMI port, four USB 3.1s and three Thunderbolt 3s, "the latter of which makes it unique among these peripherals."
Blackmagic says its on-board cooling system has a fairly quiet operation. The eGPU, available through Apple retail channels, is "a fairly simple solution" for "those who want an easier solution for playing resource-intensive games or graphics rendering on a MacBook."
Related:
Living With the New 15-Inch MacBook Pro, TechCrunch, 7/16/18
Full 2018 MacBook Pro Teardown Shows Off Bigger Battery, New T2 Chip, More, 9to5 Mac, 7/16/18
'Quieter' MacBook Pro Keyboard Is Reportedly Exclusive to 2018 Model, CNET, 7/16/18
Apple Won't Replace Faulty MacBook Pro Keyboards With Third-Gen Components, The Verge, 7/16/18
Topics:
AMD
,
Apple
,
Apps
,
Battery Life
,
Blackmagic
,
Chromebooks
,
Coffee Lake
,
DDR5
,
Desktop PCs
,
Education
,
eGPU
,
Gaming
,
Gartner
,
Graphic Rendering
,
HDMI
,
Intel
,
Internal Storage
,
Keyboard
,
Laptops
,
MacBook Pro
,
Memory
,
Radeon Pro
,
Retina Display
,
Siri
,
Thunderbolt
,
Touch ID
,
USB 3.1
,
Video Games
,
Virtual Assistant
,
Voice Control