Apple is planning to build a 98,400-square-foot semiconductor design center in Munich, Germany, part of a 1 billion euro ($1.2 billion) investment to create customized chips for 5G mobile devices and other wireless technologies in Germany. The company plans to move into the facility in late 2022. Munich is a regional hub for chip development and home to Apple partner Infineon Technologies and the Fraunhofer Group for Microelectronics, a major European semiconductor-based technology research institute.
Bloomberg reports that, "Apple's investment in Germany will be spread over three years." Apple began to develop its own semiconductors for smartphones, laptops and tablets, and last year announced "it will develop its own cellular modem, potentially displacing supplier Qualcomm for the technology that lets iPhones connect to the web, access apps and make phone calls."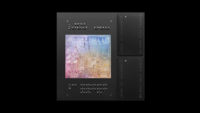 The European Union launched its own program to produce at least 20 percent of the world's semiconductors by 2030 "and to create technology more advanced than those made by industry leaders like Taiwan Semiconductor Manufacturing Co. and Samsung Electronics."
CNBC reports that Apple "claimed the new [Munich] facility will be Europe's largest research and development site for mobile wireless semiconductors and software," adding that it plans to make Munich its "European Silicon Design Center" and "hire hundreds of new employees."
Apple already has 4,000 employees in Germany, with 1,500 engineers in seven offices in Munich who work on "power management design, application processors and wireless technologies." Apple chief executive Tim Cook noted that, "Munich has been a home to Apple for four decades, and we're grateful to this community and to Germany for being a part of our journey."
According to CNBC, "Apple claims it has spent over 15 billion euros with over 700 companies in Germany over the last five years including chip maker Infineon and battery firm Varta."
"I think vertical integration for Apple means greater control over their supply chain and margins, but most importantly the flexibility to design exactly what they need to power the products they want to build," said venture capital investor Nathan Benaich. "In contrast to having to build with what is available or convince suppliers to do so."
As one of Europe's top tech hubs, Munich is also home to 1,000 Google employees as well as BMW and Audi, "which have thousands of engineers who Apple may look to hire for its reported Apple car project." Two other large European semiconductor sites are Arm's in the UK and NXP's in the Netherlands.
Related:
Apple Will Invest Over 1 Billion Euros in Germany and Plans European Silicon Design Center in Munich, Apple Newsroom, 3/10/21
The EU Wants to Boost Its Chip Production as COVID Fuels a Global Supply Shortage, CNBC, 3/9/21
Taiwan Probe Spurs Fears of China Poaching Top Chip Talent, Bloomberg, 3/9/21
China Chip Industry Group Says Working with U.S. Counterpart, Bloomberg, 3/11/21
Qualcomm Struggles to Meet Chip Demand as Shortage Spreads to Phones, Reuters, 3/11/21
Topics:
5G
,
Apple
,
ARM
,
Audi
,
BMW
,
Chips
,
European Silicon Design Center
,
European Union
,
Fraunhofer
,
Fraunhofer Group for Microelectronics
,
Germany
,
Google
,
Infineon Technologies
,
Munich
,
Nathan Benaich
,
Netherlands
,
NXP
,
Qualcomm
,
Samsung Electronics
,
Semiconductors
,
Tim Cook
,
TSMC
,
United Kingdom
,
Varta