After using its media genome technology to map audience preferences for films, data insights firm Katch is branching into television in a deal with AMC Networks. AMC will leverage Katch's insights in support of its linear networks and streaming services. The proprietary Katch Media Genome dataset has more than 2,500 unique data points on everything from context and cinematography to directorial approach and score. As part of a multiyear deal, "large portions of AMC's library will be analyzed by hand-classified and trained human content analysts from Katch," the company says.
Katch says it can diagnose what audiences like and why "using taste, rather than genre" as a foundation for classification, helping stakeholders understand content and markets by analyzing "the subconscious connections viewers form with film and television IP," according to a company announcement.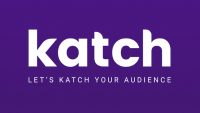 "Genre is just so broad and, especially for AMC, we do a lot of genre-blending, which is one of the key marks on the AMC brand that people have really appreciated," AMC Networks senior vice president of research Melanie Schneider told Variety.
"This gets beyond genre and into what is the distinctiveness in the setting or in the people, in the relationships and the ethics and the storylines," she explained. "Human behavior makes that a subjective experience. By them going through such a rigorous training program to be able to have people code consistently, it makes it objective."
The agreement will see Katch training its media microscope on the genomic properties of programming on AMC's "linear channels — AMC, BBC America, IFC, SundanceTV and WE tv — and growing portfolio of targeted streaming services — AMC+, ALLBLK, Shudder, Acorn TV, Sundance Now and HIDIVE," Variety writes.
According to Schneider and Katch co-founder and CEO Andrew Tight, AMC will be using the data to inform recommendations as well as developing new shows, analyzing resonance points between, for instance, the AMC Originals "Mad Men" and "Riviera."
"We are in a huge competition for eyeballs with a very limited share of wallet," Tight told Variety, explaining that the "granular detail" available through the Katch data cloud can help companies message the audience and win new subscribers, "the lifeblood of a platform in this world where there is there's so much competition."
The Katch Media Genome was designed by Nolan Gasser, formerly at Pandora, where he architected the Music Genome Project.
Topics:
Acorn TV
,
ALLBLK
,
AMC
,
AMC Networks
,
AMC Plus
,
Analytics
,
Andrew Tight
,
BBC America
,
Data Analytics
,
Genre
,
HIDIVE
,
IFC
,
IP
,
Katch
,
Katch Media Genome
,
Mad Men
,
Melanie Schneider
,
Music Genome Project
,
Nolan Gasser
,
Pandora
,
Riviera
,
Shudder
,
Streaming
,
SundanceTV
,
Sundance Now
,
Television
,
WE tv