According to Amazon, Alexa can perform 50,000+ skills, from turning on lights to playing music. The tech giant is now focused on improving Alexa's skills to compete with Google for voice assistant dominance. Last month, Amazon empowered Alexa developers, by allowing them to charge users for purchases within skills, with the ultimate goal of making Alexa a more comprehensive, powerful platform. Former Alexa head of product Ahmed Bouzid noted that the path is "exactly what we saw with the App Store for the iPhone."
The Wall Street Journal reports that the skills and subscriptions now available "typically cost from 99 cents to $1.99, with discounts for Prime members … [and] follow Amazon's move last year to reward developers with payments based on downloads and usage."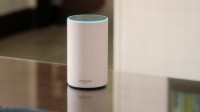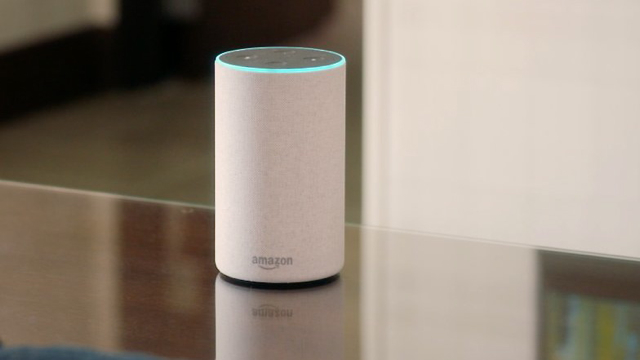 Developer Gal Shenar, for example, built a game, "Escape the Room," for Alexa users. Users find themselves in a imagined dangerous situation and "use verbal commands to explore their surroundings, find tools and try to escape," with hints available for purchase.
Shenar said users, "who number in the hundreds of thousands, have steadily started to purchase them," although he adds that the potential profits unlocked in Apple's App store are "not yet really possible with Alexa."
Alexa head scientist Rohit Prasad revealed that thousands of Alexa skills are searchable. "I think we're getting to a point where customers are saying, 'I'm sure Alexa can do a lot more things than I'm aware of'," said Amazon Alexa senior vice president Tom Taylor.
According to Loup Ventures, "Amazon has sold an estimated 47 million-plus devices in the Echo family since its launch in late 2014, giving it a roughly 51 percent share of the smart-speaker market." With devices from Dot (for $40) to its latest screen-enhance device ($230), Amazon also just debuted "15 new and updated devices in the family, including an amplifier and an Alexa-enabled microwave oven."
To improve Alexa's performance, Amazon is working on the voice assistant's "ability to carry on human-like conversations," with the result that it now "responds to a string of commands all on the same topic or offers a hunch, such as that someone might want to turn the lights off when they go to bed."