Amazon Studios, the production arm of Amazon's Prime Instant Video service, hopes to challenge Netflix with compelling original series. The studio greenlit several shows to debut later this year, and viewers will get the chance to view pilots for another set of prospective shows in the next few weeks, including a drama by Whit Stillman and a comedy produced by Steven Soderbergh. Amazon takes feedback from viewers into consideration when selecting new shows.
Next month, Amazon will release "Transparent," an original comedy, to its 20 million Amazon Prime subscribers. Similar to the release of Netflix's "House of Cards" and "Orange Is The New Black," all the episodes will be released at once for possible binge watching.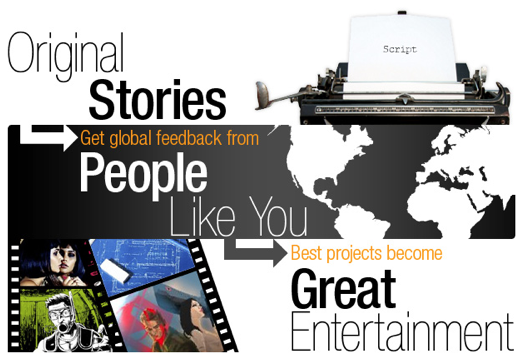 Though Amazon does not report viewing statistics, Roy Price, director of Amazon Studios, acknowledged that a significant portion of Amazon Prime subscribers watch entire seasons in a short time.
Last year, Amazon Studios released "Alpha House" and "Betas." According to Quartz, those series premiered at number one and two on Amazon. In addition to "Transparent," five other original series including "Mozart in the Jungle," "Bosch, "The After," and two other kids shows will make their debut on the subscription service.
Amazon selected these shows after thousands of viewer comments, survey responses, ratings, and viewer data on the pilot episodes.
"The main thing we're focusing on is making Prime fantastic," said Price. "And one of the things people really respond to is original new series, so we're paying attention to, are people engaged with the show? Does it add value to the service as a whole? So it's about views, and talking about the shows, and if you watch the whole season, how did you rate the show…?"
"Amazon.com will debut five pilots as part of its third pilot season on August 28," reports Variety. "The five pilots to be available later this month are: half-hour comedies 'The Cosmopolitans,' 'Really' and 'Red Oaks,' and hour-long dramas 'Hand of God' and 'Hysteria.'"
Amazon's unique approach to choosing new original series and its expediency in getting the shows produced could draw more show creators to Amazon Studios.
Topics:
Alpha
,
Amazon Instant Video
,
Amazon Prime
,
Amazon Studios
,
Betas
,
Binge Viewing
,
Binge Watching
,
Bosch
,
Children's Shows
,
Comedy
,
Drama
,
Episodes
,
Mozart in the Jungle
,
Netflix
,
Online
,
Original
,
Pilot
,
Programming
,
Ratings
,
Roy Price
,
Series
,
Steven Soderbergh
,
Streaming
,
Subscription Service
,
The After
,
TV Shows
,
Video
,
Whit Stillman