In advance of a meeting between President Trump and President Xi Jinping during the G20 summit in Japan, the Commerce Department added four Chinese companies and one Chinese institute to a blacklist that prevents them from buying U.S. tech products without a waiver. Those "entities" are Sugon (a leading supercomputer manufacturer); microchip makers Higon (AMD's Chinese joint-venture partner), Chengdu Haiguang Integrated Circuit and Chengdu Haiguang Microelectronics Technology; and the Wuxi Jiangnan Institute of Computing Technology. Huawei was added to the list in May.
The New York Times reports that, "the Trump administration is also considering adding Hikvision, a surveillance-technology company." The addition of the five entities "could further complicate efforts to reach a trade deal" when the two world leaders meet at the G20 summit in Osaka.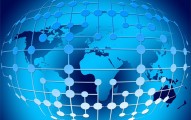 "It's ill timed," said former U.S. trade official William Reinsch, who is a senior adviser at the Center for Strategic and International Studies. "It clearly will be received negatively by the Chinese." But, notes NYT, "a fast resolution to the trade war was already looking unlikely," due to escalating language on both sides.
The U.S. has the world's fastest supercomputer, at the Oak Ridge National Laboratory in Tennessee, but China wants to dominate the sector, as well as artificial intelligence and quantum computing. By blacklisting Sugon, the U.S. prevents its access to Intel and Nvidia chips, thus "effectively cutting it off from the tiny brains it needs to make the billions of calculations."
Sugon, which made a bit over $1 billion last year, is small compared to Huawei, but the country's "supercomputers form the core of some of the Chinese government's most sensitive and important systems," including its electric grid, largest telecom services provider, and meteorological administration.
Bloomberg reports that, "China's greatest reliance on the U.S. is arguably in semiconductors," since Intel and Nvidia control the processor market. China's Huawei supplies about two-thirds of its own processors and modems for smartphones, but other Chinese smartphone manufacturers — including Xiaomi, Vivo, Oppo and Lenovo — rely on Qualcomm chips.
In China, switch chips, which direct the flow of information on the Internet, still rely on Broadcom. To develop its own, Huawei would "still need other U.S. technology," and Synopsys and Cadence Design Systems, main suppliers of chip design software, recently cut the Chinese company off.
Microsoft hasn't stated whether its can supply China with its Office software, which is widely used in the country. Bloomberg reports that, "Lenovo, the world's biggest PC manufacturer, is Microsoft's biggest customer." With regard to Apple, "Chinese consumers are increasingly embracing alternatives to the iPhone" and Apple Music.
Google's Android operating system "is ubiquitous in the country," but Chinese manufacturers "use a skeletal version of the software that has no Google services." In China, domestic products dominate online search, e-commerce, social networks and cloud services.
Topics:
AMD
,
Android
,
Apple
,
Broadcom
,
Cadence Design Systems
,
Chengdu Haiguang Integrated Circuit
,
Chengdu Haiguang Microelectronics Technology
,
China
,
Commerce Department
,
Donald Trump
,
Higon
,
Hikvision
,
Huawei
,
Intel
,
Lenovo
,
Microsoft
,
Nvidia
,
Oak Ridge National Laboratory
,
Oppo
,
Qualcomm
,
Sugon
,
Synopsys
,
Vivo
,
William Reinsch
,
Wuxi Jiangnan Institute of Computing Technology
,
Xi Jinping
,
Xiaomi