Alphabet's Sidewalk Labs project began in 2017 when Toronto invited the company to turn an undeveloped 12-acre lot, Quayside, into a model of the digital city of the future. Now, Alphabet has issued a 1,524-page master plan that, in four volumes, details how it will spend the $1.3 billion earmarked for the project. Among those plans, Alphabet details using environmentally-friendly timber, installing an underground pneumatic tube for garbage removal, and building streets for autonomous vehicles from subsidiary Waymo.
Wired reports that "delivery robots might trundle down its wide sidewalks … [and] the strategic use of very large, umbrella-like coverings might make outdoor spaces comfortable all year round." Twenty percent of the apartments will be designated "affordable" and another 20 percent "middle income." The project is slated to eventually encompass a 350-acre development dubbed the Innovative Development and Economic Acceleration (IDEA) district, that will be open to other companies testing innovations.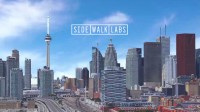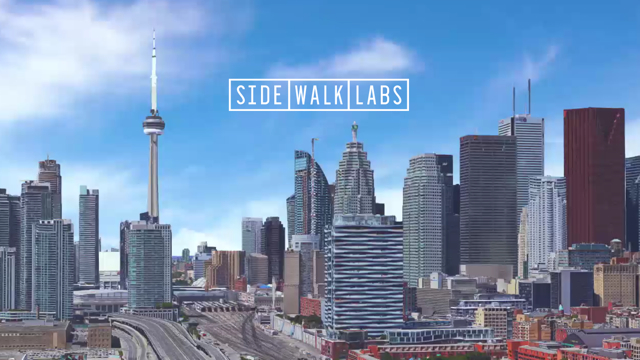 The entire project is based on data, as collected by sensors liberally placed around the development, "tracking everything from which street furniture residents use to how quickly they cross the street." This tack is in line with what many "tech-influenced urban planners" believe, but others criticized the move, noting that Alphabet uses data to sell advertising, its main source of revenue, and hasn't detailed how it will protect such data.
In its plan, Alphabet suggested that "Sidewalk Labs help establish a government-sanctioned data trust, governed by transparent data-use guidelines," which Sidewalk Labs chief executive Dan Doctoroff called the "strongest governance regime for urban data in the world."
With regard to data privacy, Sidewalk Labs "pledged to create new methods of protecting data collected in public areas, where residents and visitors aren't actively consenting to its collection … [and] said all information would be depersonalized and disaggregated." It also promised not to sell data to third parties and "to create a transparent process through which it might allow others access to its collected data."
In response, Waterfront Toronto, a non-profit, government controlled group that is a partner with Sidewalk Labs, published a letter saying it "require[d] additional information to establish whether [the proposals] are in compliance with applicable laws." It also stated that the IDEA district proposal is "premature," [and] … noted that Sidewalk would need funding commitments and regulation changes from many layers of Canadian government."
The response, says Wired, highlights the challenges of creating a "partnership between a big, global city and a big multinational corporation," which include land transfer at a reasonable price, public infrastructure commitments, and "performance payments" when the company "reaches agreed-upon benchmarks and milestones." The project requires approval by the Toronto City Council and Waterfront Toronto by late 2020.
Related:
Alphabet Commits to Data Privacy in Toronto Smart City Master Plan, Reuters, 6/24/19