At this year's Sundance Film Festival's New Frontier, VR financing/distribution company CityLights purchased "Spheres: Songs of Spacetime," a three-part virtual reality series that explores the depth of space. The exact purchase price was not revealed, but it is reportedly in the seven figures, and is being hailed as the first VR film to be acquired for such an amount. The series, presented by Oculus Studios and Protozoa Pictures, and directed by Eliza McNitt, is slated for release on the Oculus Rift sometime this year.
Wired reports that the sale is "a very big deal," especially "for a medium that's never sold at Sundance," demonstrating that "VR filmmaking has the clout and buzz of its traditional film predecessors."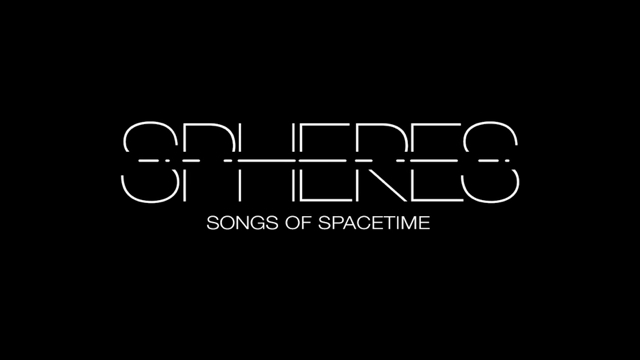 "This is a historic moment for the VR industry; it signifies that a viable storytelling medium has emerged," said Jess Engel, who produced the series with Arnaud Colinart and Dylan Golden. "Deals like this establish VR as its own marketplace for independent creators, producers, and investors."
The project "was executive produced by Protozoa Pictures' Darren Aronofsky and Ari Handel, and supported by Oculus and Intel," notes Wired.
After debuting on the Oculus Rift, CityLights will distribute the series, narrated by Jessica Chastain, elsewhere. CityLights co-founder Joel Newton says the series, which imagines what would happen if two black holes collided, "perfectly fits with our mission to bring content to broader audiences and showcase the types of experiences only VR can deliver."
VR & FUN reports that "Spheres" was "secured on Kaleidoscope, a funding platform for immersive art and entertainment." "Spheres," it continues, is "an interactive VR experience where you will discover the gravitational waves and how it transform the universe."
"Spheres explores the songs of the cosmos," said director McNitt. "Most people think Space is silent — it's not." The series also features original music from Survive band members Kyle Dixon and Michael Stein and sound design by Craig Henighan.
Topics:
Ari Handel
,
Arnaud Colinart
,
AtlasV
,
CityLights
,
Craig Henighan
,
Darren Aronofsky
,
Dylan Golden
,
Eliza McNitt
,
Intel
,
Jess Engel
,
Jessica Chastain
,
Joel Newton
,
Kaleidoscope
,
Kyle Dixon
,
Michael Stein
,
New Frontier
,
Oculus Rift
,
Oculus Studios
,
Protozoa Pictures
,
Spheres: Songs of Spacetime
,
Sundance Film Festival
,
Survive
,
Virtual Reality
,
VR Filmmaking