In the wake of the coronavirus and subsequent school closures and remote working policies, more Americans are gaming than ever before. According to third-party database SteamDB, Steam — the most popular PC gaming marketplace — drew a record-breaking 20,313,451 concurrent users. The top game was "Counter-Strike: Global Offensive," released by Valve in 2012, which broke its own peak numbers on Sunday with 1,023,2290 concurrent players. Verizon also reported that game traffic soared 75 percent from the previous week.
Forbes reports that, "like other eSports, 'CS:GO' has had to cancel events due to the virus, particularly the Intel Extreme Masters in Katowice earlier this month, though its peak viewership reached over a million, making it one of the most watched tournaments in the eSports' history."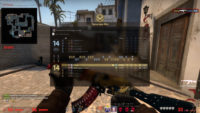 Another game that soared is Activision Blizzard's newly launched "Call of Duty: Warzone," which drew 15 million gamers in three days, "besting the record 10 million in three days by last year's battle royale sensation 'Apex Legends'."
Similar upticks in gaming are being reported in China and Italy. Telecom Italia saw "a 70 percent increase in traffic over its landline network, with 'Fortnite' playing a significant part, while Chinese live-streaming service Douyu experienced increased viewership of the country's most popular games, according to market analyst Niko Partners."
Even so, some "software developers like Activision Blizzard are facing a 9 percent decrease in price year-to-date, while hardware companies that rely on Chinese manufacturing like Nintendo are seeing bigger drops of 24 percent." One interesting fact: "Plague Inc.," a game that has players create a virus that wipes out humanity, became the top-paid game on the Chinese app store, but was removed by the government.
The Wall Street Journal reports that Cloudflare, an Internet hosting and monitoring service, said "online gaming usage spiked between 20 percent and 30 percent in regions of Italy and South Korea that were hit hard by the virus." It notes that, "shares of console game publishers Activision Blizzard and Electronic Arts are down 16 percent and 18 percent over the last month, respectively" — which compares favorably to the S&P's 29 percent nosedive.
Cowen's Doug Creutz explained that, "game stocks outperformed the market handsomely between 2007 and 2009, during the financial crisis" and gaming companies are said to be even more resilient since they have "also largely shifted to digital sales and distribution models." WSJ adds that the gaming industry "will also likely benefit in the short term by the cancellation of major league sporting events and other live entertainment options."
Although there's no indication that moving game studio workers to their homes has impacted the pipeline, Jeffries analysts said that, "it would be foolish to think a long-term disruption would not affect the product cycle."
Topics:
Activision Blizzard
,
Apex Legends
,
Call of Duty: Warzone
,
China
,
Cloudflare
,
Coronavirus
,
Counter-Strike: Global Offensive
,
Cowen
,
CS:GO
,
Doug Creutz
,
Douyu
,
Electronic Arts
,
eSports
,
Fortnite
,
Intel Extreme Masters
,
Italy
,
Niko Partners
,
Nintendo
,
PC Gaming
,
Plague Inc.
,
Poland
,
S&P
,
Steam
,
SteamDB
,
Telecom Italia
,
Valve
,
Verizon