Vevo, YouTube's single largest music supplier of videos, does not just distribute music videos. At the 2014 NewFronts presentations, Vevo introduced seven new original series that explore different aspects of music and the artists that create it. Vevo also announced deals with Twitter to promote videos and Mirriad to integrate brands into their new content. The digital music video powerhouse also plans to host a live concert in the fall of 2014.
Milk Studios, MADE and Legs Media, Rachel Zoe's The Zoe Report and Endemol are the studios that are helping produce Vevo's newest content. The new original programming will showcase fashion and food alongside the music that helped launch Vevo.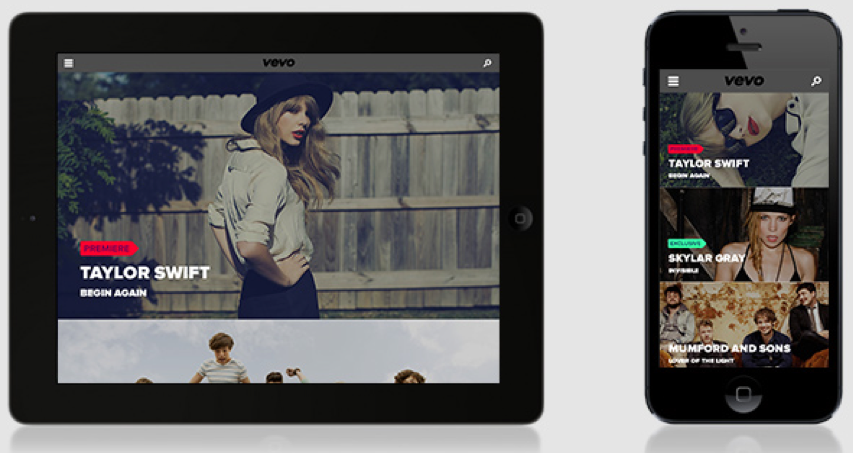 Vevo has already had some success with their original series such as "Lift," "Go Shows," "Hot This Week," "Certified," "Lyric Lines," and "Tour Exposed," which got over 500 million views in 2013.
Vevo also plans to host a concert in Los Angeles later this year. About 3,000 fans will be invited to the concert that will feature two "Certified" artists yet to be named that have 100 million or more views for their music videos. The company will create about 80 total pieces of content from the live concert while still releasing videos for their returning live-event series "Vevo Presents."
Vevo is hoping that more videos reach "Certified" status with their new agreement with Twitter. The terms of the new deal enable "Certified CountUp" videos to be embedded in tweets from artists and fans as well as Vevo and other brand marketers.
In branded entertainment, Vevo is also enlisting Mirriad to help integrate brands into music videos. The first product of this partnership is Aloe Blacc's "The Man" music video, which features the Levi's brand.
Those brands in music videos will reach millions if not billions of viewers, especially a large millennial audience. According to Variety, "The company generates 5.5 billion monthly views globally across YouTube, Vevo.com, its apps, and partner syndication websites" and "delivers a larger millennial audience than any cable TV network."
Topics:
Aloe Blacc
,
Animated
,
Artist
,
Artist
,
Audience
,
Brand
,
Branded
,
Certified
,
Certified CountUp
,
Concert
,
Content
,
Embed
,
Endemol
,
Entertainment
,
Game Show
,
Go Shows
,
Hot This Week
,
Legs Media
,
Lift
,
Lyric Lines
,
MADE
,
Milk Studios
,
millenials
,
Mirriad
,
Music
,
Music Video
,
Musician
,
Network
,
Online
,
Original
,
Presents
,
Programming
,
Rachel Zoe
,
Series
,
Shows
,
Social
,
Song
,
The Man
,
The Zoe Report
,
Tour Exposed
,
Tweet
,
Twitter
,
Vevo
,
Video
,
Views