Ride-hailing service Uber is expanding its new meal delivery service to 10 U.S. cities in the coming weeks. People in Los Angeles, Chicago, New York, Austin, Washington DC, San Francisco, Atlanta, Houston, Seattle and Dallas will be able to order food from dozens of local restaurants through a dedicated UberEats app and have an Uber driver deliver the meal. UberEats will have longer hours of operation than Uber's existing lunchtime-only food delivery service in these cities.
Food delivery has become a highly competitive business in the past few years. Postmates, DoorDash, Tapingo and GrubHub are just a few of the startups that are vying to dominate food delivery. The Wall Street Journal reports, "Some of these companies have struggled to demonstrate they can operate profitably, leading to difficulty raising new funding at high valuations and a slowdown in hiring."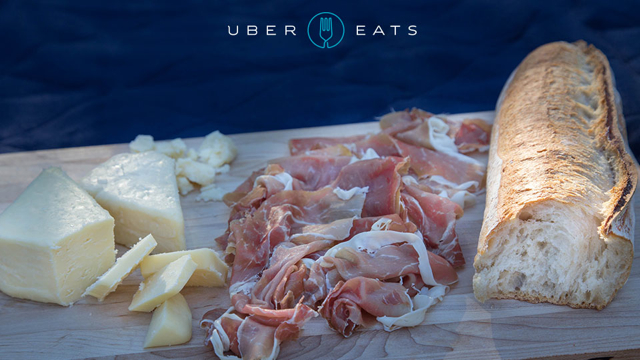 Sidecar, one of Uber's ride-hailing competitors, also experimented with food delivery last year, but the company was shut down and sold to General Motors last month.
Uber has also been experimenting with food delivery in the past year. UberEats began as a lunchtime-only delivery service in 12 U.S. cities. That service will continue under a different name, Instant Delivery, for deliveries that take less than 10 minutes.
Meanwhile, UberEats will have longer operating hours and also slightly longer waits. The UberEats app is currently being tested in Toronto, where people have been able to get their food delivered in 30 to 40 minutes. UberEats charges customers a delivery fee of about $5 and also charges restaurants a fee. Uber says it will give drivers the choice to drive for UberEats. The new UberEats app is expected to launch in app stores by the end of March.
Topics:
Atlanta
,
Austin
,
Chicago
,
Dallas
,
DoorDash
,
Drivers
,
Food Delivery
,
Grubhub
,
Houston
,
Instant Delivery
,
Los Angeles
,
Lunch Delivery
,
Meal Delivery
,
Mobile App
,
New York
,
Postmates
,
Restaurant
,
Ride Hailing
,
San Francisco
,
Seattle
,
Sidecar
,
Tapingo
,
Toronto
,
Uber
,
Uber Driver
,
UberEats
,
Washington DC