American Express confirmed that its website had come under attack last week. The assault, which took the site offline for two hours, marks the latest in a string of powerful digital attacks on American financial institutions that began this past September. JPMorgan Chase and others experienced a similar attack this month. The assaults collectively resulted in the loss of millions of dollars.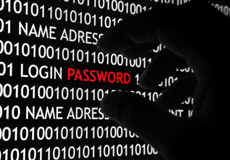 "The culprits of these attacks, officials and experts say, appear intent on disabling financial transactions and operations. Corporate leaders have long feared online attacks aimed at financial fraud or economic espionage, but now a new threat has taken hold: attackers, possibly with state backing, who seem bent on destruction," reports The New York Times.
Investigators believe Iran could be responsible for the attacks. Similar attacks on South Korean institutions are seen as attacks coming from North Korea. "The North Korean government of Kim Jong-un has openly declared that it is seeking online targets in its neighbor to the south to exact economic damage," according to the article.
"The largest contingent of instigators of attacks in the private sector, government officials and researchers say, remains Chinese hackers intent on stealing corporate secrets," notes NYT. But regarding attacks on banks, oil companies and governments, it is Iran and North Korea who have many concerned.
"The appeal of digital weapons is similar to that of nuclear capability: it is a way for an outgunned, outfinanced nation to even the playing field," explains the article.
"These countries are pursuing cyberweapons the same way they are pursuing nuclear weapons," said James A. Lewis, a computer security expert at the Center for Strategic and International Studies in Washington. "It's primitive; it's not top of the line, but it's good enough and they are committed to getting it."
The U.S. government is not sure how to respond. Do they respond with more attacks? Or will that just lead to more aggressive hacking from these countries? "The difficulty of deterring such attacks was also the focus of a White House meeting this month with Mr. Obama and business leaders, including the chief executives Jamie Dimon of JPMorgan Chase; Brian T. Moynihan of Bank of America; Rex W. Tillerson of Exxon Mobil; Randall L. Stephenson of AT&T and others," according to the article.