Toronto has become an attractive locale for Silicon Valley companies to set up shop. Intel plans to build a graphics-chip design lab there, Uber Technologies will open an engineering hub, and Google's parent, Alphabet, aims to build a new Toronto campus as part of its "smart city" on Lake Ontario. Microsoft also said it will increase its Canadian workforce by 20+ percent. All that activity has led Silicon Valley Bank, which funds startups and venture capital firms, to open an office in what is the largest Canadian city.
The Wall Street Journal reports that technology companies are "attracted by the region's diverse population of 6.4 million, a deep pool of skilled labor and cultural similarities to major U.S. cities such as San Francisco, New York and Chicago." Toronto, which is North America's fourth-largest city, is also more affordable.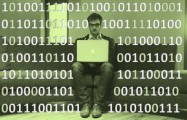 Recruiting platform Hired Inc. reported that, in Toronto, computer engineers and programmers make "salaries that are on average $71,000 a year lower than their counterparts in San Francisco." Toronto offers Canada's fast-track visa program and universal healthcare, cutting employee benefit costs and making it easier for U.S. companies to "get around the Trump administration's tough immigration rules that have made it more difficult to hire foreign workers in the U.S."
All these benefits are why Toronto make the final cut of Amazon's search for its second headquarters. Although it wasn't chosen, "Amazon still opened a 113,000-square-foot office in [Toronto's] downtown core in December and said it would hire 600 new employees."
During Canadian prime minister Justin Trudeau's visit to San Francisco, Salesforce.com vowed to invest $2 billion in Canada over the next five years. Other U.S. companies have followed suit, helping to "boost foreign investment in Canada's information and communications technology industries by 21 percent between 2017 and 2018, compared with a 3 percent decline a year earlier," according to Statistics Canada.
To service the growing link between San Francisco and Toronto, travel data firm OAG said that, "airlines added 139 flights between the cities in the past two years, even as they cut the total number of flights between Canada and the U.S."
Not everyone is happy about the U.S. migration. "We are squandering our future," said former BlackBerry co-chief executive Jim Balsillie. He's referring to the fact that most of the innovations created there are the intellectual property of foreign companies. Patent lawyer Jim Hinton confirmed that "foreign companies own about 70 percent of the roughly 1,600 AI and machine-learning patents filed by Canadians at the U.S. Patent and Trademark Office since 2015."
Another pushback comes from Toronto residents concerned about their data privacy, especially from Google affiliate Sidewalk Labs' proposal to build the "smart city" there. Residents are also wary of the possibility that U.S. firms will "push out smaller, domestic firms."
Google contributed $5 million Canadian dollars ($3.8 million in U.S. dollars) to the Vector Institute, an "an independent AI research group housed at the University of Toronto." But e-commerce firm Shopify chief operating officer Harley Finkelstein made a plea for Canadian companies to hire locally, saying that "staying in Canada allowed Shopify to grow without competing for engineers in the Bay Area."
Topics:
Alphabet
,
Amazon
,
BlackBerry
,
Canada
,
Donald Trump
,
Google
,
Harley Finkelstein
,
Hired Inc.
,
Intel
,
Intellectual Property
,
Jim Balsillie
,
Jim Hinton
,
Justin Trudeau
,
Microsoft
,
OAG
,
Salesforce.com
,
San Francisco
,
Shopify
,
Sidewalk Labs
,
Silicon Valley
,
Silicon Valley Bank
,
Smart Cities
,
Statistics Canada
,
Toronto
,
U.S. Patent and Trademark Office
,
Uber Technologies
,
Vector Institute